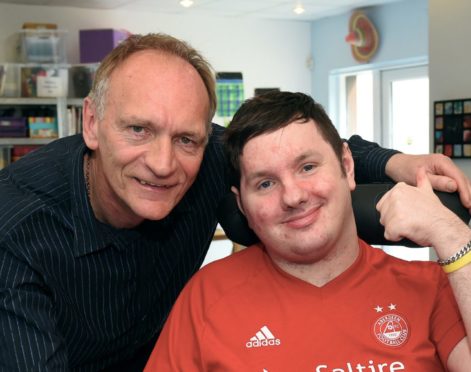 Gothenburg Great Jim Leighton has offered his support to two nurses who are preparing to take the plunge in aid Of an Aberdeen neurological centre.
Cara Cameron and Louise Torrance, who work at Sue Ryder Dee View Court, have pledged to take part in the Adrenaline Drop this Sunday to support people across Scotland living with neurological conditions and acquired brain injuries.
The duo will be suspended from a crane, step off the drop basket, and freefall 100ft feet through the air to the safety of the ground, all in just four seconds.
The nurses are aiming to raise as much as possible for the Dee View Court expansion appeal, which is now only £200,000 short of its £3.9million target.
Mr Leighton, who played for Scotland, Aberdeen and Manchester United during his illustrious career, backed their efforts during a visit to the centre last week.
He said: "It is fantastic to see the nurses go above and beyond the call of duty to support people locally and throughout Scotland who are living with life-changing neurological conditions and acquired brain injuries.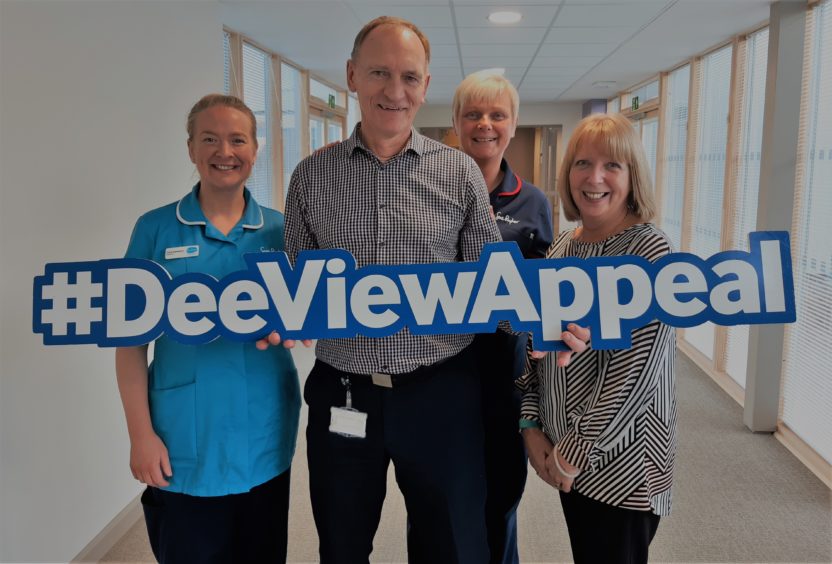 "At last, the finish line is in sight for the Dee View Court appeal, so if you fancy pushing yourself to the limit, why not sign up to Adrenaline Drop and help Sue Ryder deliver expert care and rehabilitation to people who rely on their support to thrive?"
To find out more about the charity challenge, visit www.sueryder.org/adrenalinedrop