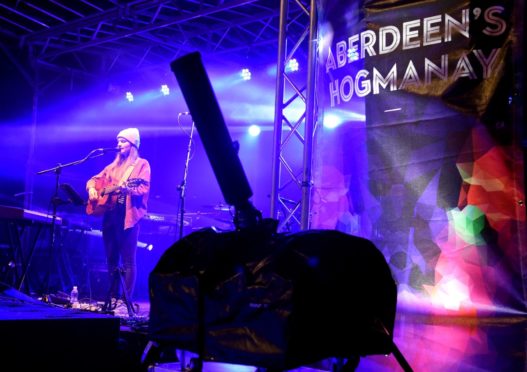 Hard-pressed paramedics were called to 100 emergencies in Aberdeen as revellers brought in the New Year.
The statistic, which is understood to relate mainly to incidents in the early hours of January 1, compared to 56 calls in the city the previous day.
Union leaders last night lamented the additional stress placed on the service.
The extent of the burden placed on mercy crews has been revealed by the Scottish Ambulance Service in response to a Freedom of Information request submitted by Original 106.
The average number of call-outs for emergencies each day in Aberdeen last year was 61.
Hogmanay is traditionally one of the ambulance service's most hectic nights of the year, with a spike in 999 calls.
Scotland-wide, control centres received 2,547 calls between 7pm on December 31 and 7am on the January 1, a 2.7% increase compared to last year.
Regional organiser for trade union Unison, David O'Connor, says the growing figures are making the night increasingly difficult to plan for.
Mr O'Connor said: "The increase is a reflection of the typically busy time of year but, over the past seven years, we've seen a steady increase.
"Even though staff plan for a surge in demand over this period, it seems to be getting busier and busier.
"We are already facing long waiting times at accident and emergency departments and this spike just adds to that stress."
There are concerns the increase in strain on the service is having a negative effect on recruitment and retention levels.
A survey carried out by Unison last year revealed that almost nine in 10 ambulance staff felt their workload had increased, while 74% described team morale as "poor" or "very poor".
Mr O'Connor said: "The increase in calls obviously has a negative impact on the mental wellbeing of employees and we've seen a steady rise in the number of staff illnesses as a result over the past three of four years.
"We feel the growing demand on our service isn't being met by a growth in resources, and a large number of people are constantly thinking of leaving."
The Scottish Ambulance Service said there was no one available for comment.