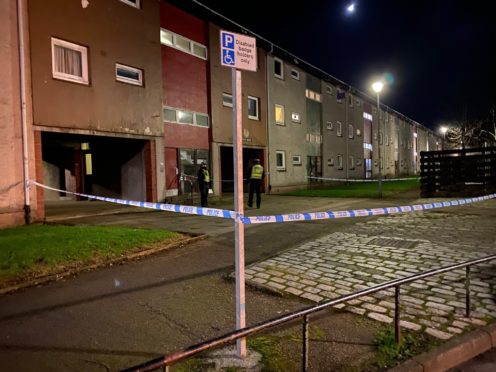 Police have launched an investigation after a woman was found unconscious on an Aberdeen street.
Officers cordoned off a block of flats in Tillydrone from Saturday afternoon until Sunday morning, and could be seen standing guard outside of one of the flat entrances.
The emergency services were called to Pennan Road at 3.10pm and the police tape remained in place until around 10.30am yesterday.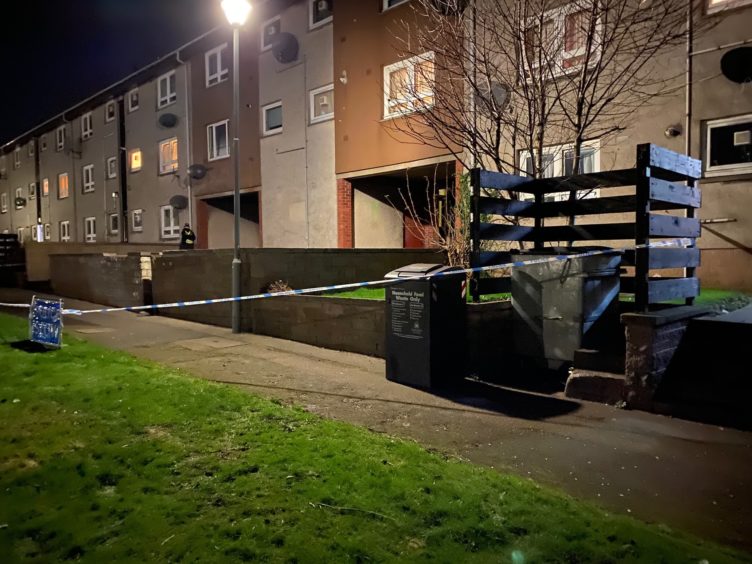 An injured woman was taken to Aberdeen Royal Infirmary, with police launching an inquiry into how she came to be in such a condition.
Neighbours said they noticed an increased police presence in the area.
One resident, who did not want to be named, said she saw a woman lying on the ground outside of the flats just after 3pm.
She said: "When I was walking back from the park with the dogs, I walked past and there were three police officers.
"They were with a woman and she was lying on the ground with one of those silver blankets covering her.
"At first, I thought she had fallen and I remember thinking to myself – 'what's happened now', it was like a crime scene.
"I asked the police what was going on but they said they couldn't disclose any information."
Councillor for Tillydrone, Seaton and Old Aberdeen, Alex McLellan, said the incident was "concerning" and urged the public to come forward with any information.
He said: "It is concerning that a woman has been found unconscious and my thoughts are with her family.
"I would encourage anyone with any information to get in touch with the police and assist with their inquires."
A police spokeswoman said:"We were called out to Pennan Road on Saturday at 3.10pm after police received a report of a woman being found unconscious.
"She has been taken to hospital and inquires are ongoing."