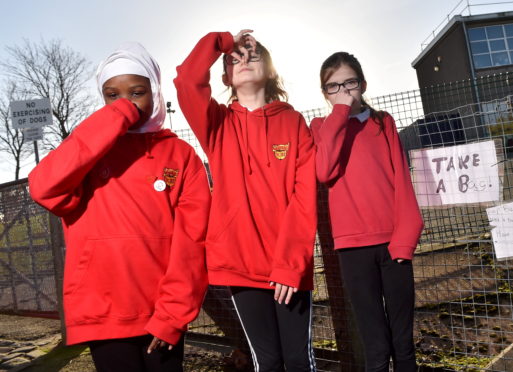 Outraged pupils at an Aberdeen primary school plagued with litter and dog poo have pleaded with people to listen to them.
Westpark Primary School in Northfield has had recurring issues with people walking dogs in their playground and not cleaning up, even though there is a sign saying dogs aren't allowed.
Members of the public have also been blamed for throwing litter into the grounds, with dangers such as broken glass being found by janitors.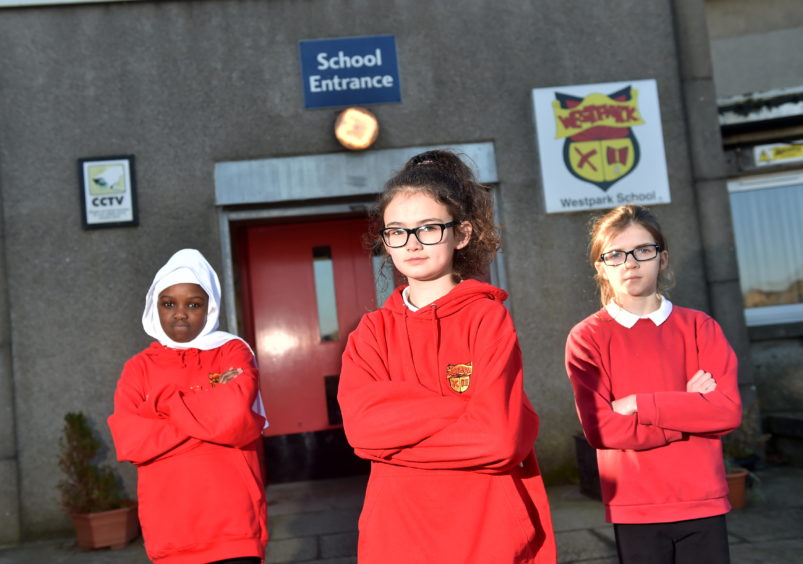 In a letter sent to the P&J, the young members of the Westpark pupil council hit out at the behaviour but said they were hopeful it could be stopped.
"Litter isn't good at all and as a school we are currently trying to stop it, but a lot of people aren't listening," they said.
The plague of litter has also been attracting gulls to the school and the children are worried that by eating the litter, the birds are going to die.
MSP Mark McDonald last night condemned the actions of those littering and said it needed to be "stamped out".
"It's really disappointing that pupils have to tell members of the public how to behave responsibly in not dropping litter or letting their dogs foul the school playground," he said.
"I hope this campaign will help to deter such behaviour and that the local community will be vigilant in helping to stamp it out."
Headteacher Gregor Watson said that children were coming into school and standing in dog dirt, which he branded a "health hazard".
He said: "We had a message in the community paper and sent out one to parents but dogs are still coming in at night and people aren't picking it up their mess as they should.
"It's been going on for the last year and its getting worse.
"One dad even gave up his time to come in and cut back the bushes and shrubs so the janitor could clean up the litter but it just keeps happening."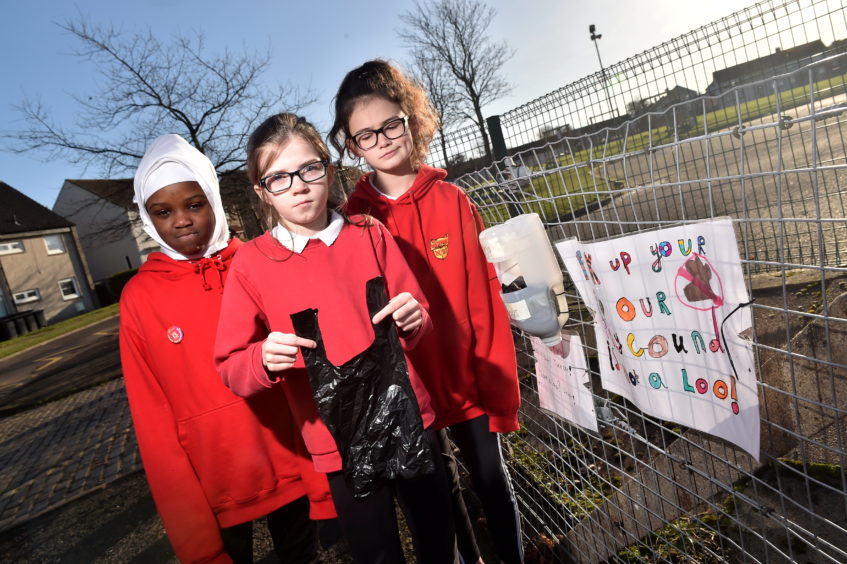 To try and combat the issue, the pupils have created posters pleading with people to clean up their mess.
They have also put up dog waste bags – donated by parents.
Mr Watson added: "The children want to raise awareness so word gets out to people and they stop doing it."