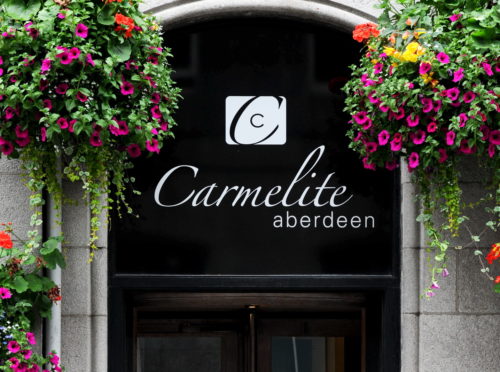 A group of four first year students from the North East Scotland College hope to harness the power of comedy to raise funds for charity.
The quartet – Alan Petrie, 44, Sian Hayes, 18, Aren Middlebrook, 18 and Nichole Murray, 32 – make up the True North Events group.
They are holding a charity comedy dinner in Aberdeen's Carmelite Hotel on Thursday, May 21 at 6.30pm as part of their events management degrees.
Nichole said the idea for the event sprung from her own positive experience of volunteering at Aberdeen Inspired's Comedy Festival.
The group is now looking for companies interested in backing the event by buying tables or through sponsorship.
The buffet dinner will be accompanied by a yet-to-be-confirmed line-up of comedy acts and a raffle.
It is hoped a number of charitable organisations that will benefit.
Ahead of the dinner, the team are also organising a Friends-themed pub quiz in the Old School House on Friday, March 13 at 8pm.
Teams can be a maximum of six people and tickets are £4 per person.
To get in contact with the group, sponsor its work, book a spot in the pub quiz, or buy a table for the charity event, email true.northevents@hotmail.com.