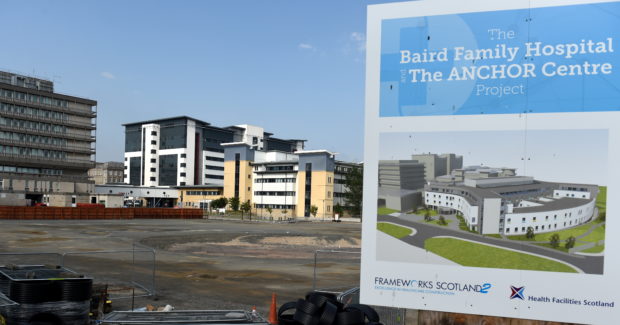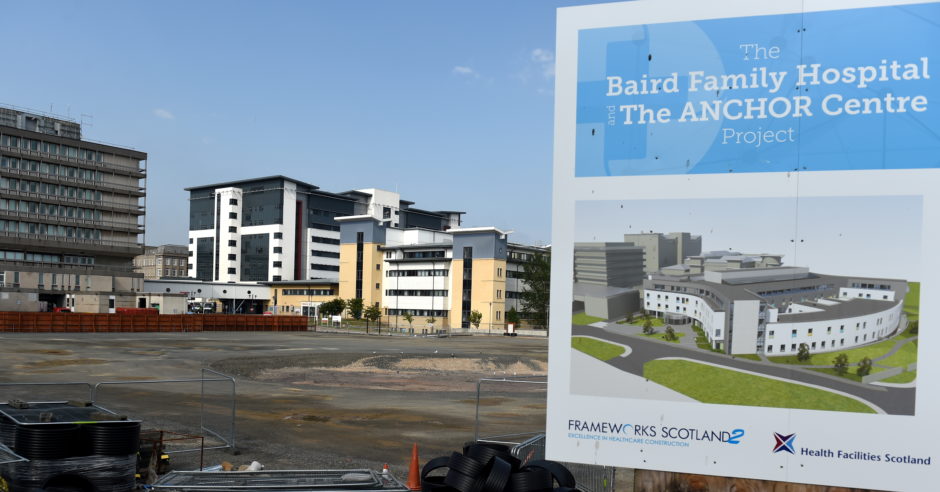 Lifesaving new north-east hospital centres will open two years late and be at least £60 million over budget, new documents have revealed.
The Baird Family Hospital and Anchor Centre were originally due to open on the Foresterhill Health Campus in Aberdeen next year.
But new papers going before the NHS Grampian board show the Anchor Centre will not welcome patients until 2022, with the Baird unlikely to become operational until March 2023.
In addition, the project's costs have "skyrocketed" to £223 million – a 40% increase on the original £163 million estimate.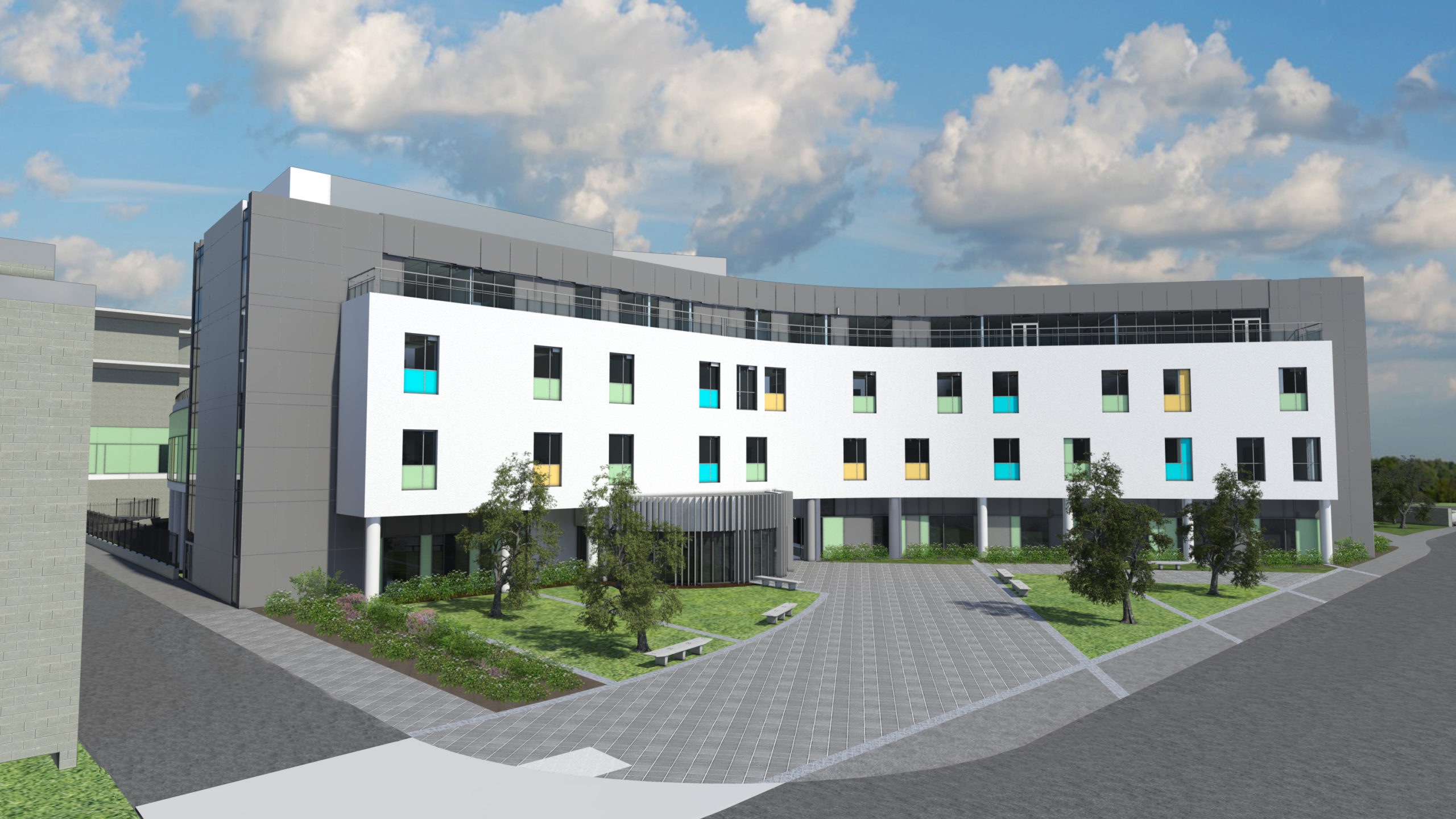 NHS Grampian has partly blamed the setback on a design review sparked by the construction issues that have emerged at other Scottish hospitals.
Water contamination was found at Queen Elizabeth University Hospital in Glasgow, while a new children's hospital in Edinburgh has been sitting empty since July while major ventilation faults are repaired.
The NHS Grampian report notes: "An internal design assurance process is in place and has included recent workshops to revisit design sign-off for water and drainage, electrical infrastructure, ventilation, fire and medical gases."
The health board has attributed part of the price hike to errors in its initial budget planning, saying it "did not sufficiently reflect" the complexity of the task at hand.
It also said "market forces" at work within the construction sector meant the project has not been as attractive to bidders as expected and that contractors' estimates were coming in higher than anticipated.
NHS Grampian has said it will continue searching for methods to cut costs.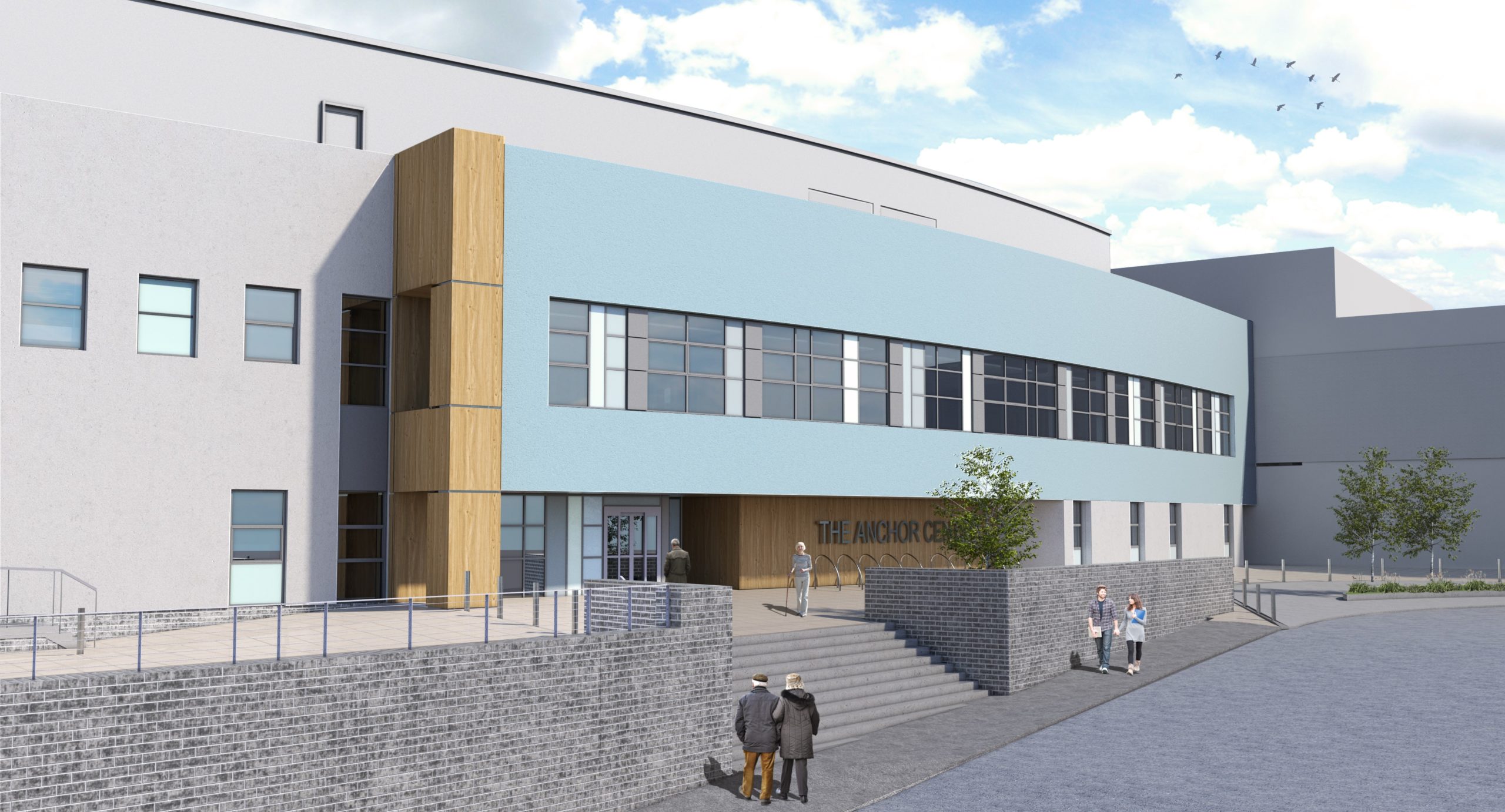 Later today, board members are expected to agree to ask the Scottish Government for the additional funding now required to build the facilities.
North-east Scottish Conservative MSP Liam Kerr said the health board has only been placed in such a position because of the "astonishingly bad mistakes" made at other hospitals.
"The Baird Family Hospital and Anchor Centre will prove to be a fantastic facility and everything must be done to ensure these problems don't continue to spiral," he said.
"It's extremely frustrating that the Scottish Government's negligence of other projects in Glasgow and Edinburgh has meant the development at Foresterhill will be delayed by more than a year.
"Both patients and staff have been badly let down and it's very concerning that major delays are already occurring before building work has even begun."
North-east Labour MSP Lewis Macdonald said: "Patients in Grampian will benefit hugely from the modern new facilities planned at the Anchor Unit and the Baird Family Hospital, so I hope NHS Grampian gives the go-ahead and that the Scottish Government also gets behind these plans.
"Aberdeen Maternity Hospital has served generations, including my own children who were born there, but it is time for a new hospital fit for generations to come.
"With World Cancer Day this week, there will never be a better time to give the go-ahead to the Anchor Unit and the best possible care for cancer patients in the north-east."
A Scottish Government spokeswoman said: "We have been working closely with the board on this project and we continue to be fully committed to its delivery.
"The increase in costs is due to a range of factors including Brexit and a lack of potential bidders for the contract.
"It is entirely appropriate that the project was paused while an independent review of costs was undertaken.
"That review is now complete, and subject to the full business case being approved by the NHS capital investment group, we would expect construction to start shortly."
The new facilities
The Baird Family Hospital will act as a replacement for the city's maternity unit, providing services including gynaecology, breast screening and breast surgery.
It will also house a neonatal unit, operating theatre, teaching facilities and a centre for reproductive medicine.
The hospital has been designed to reduce waiting times and increase the available treatment options for parents.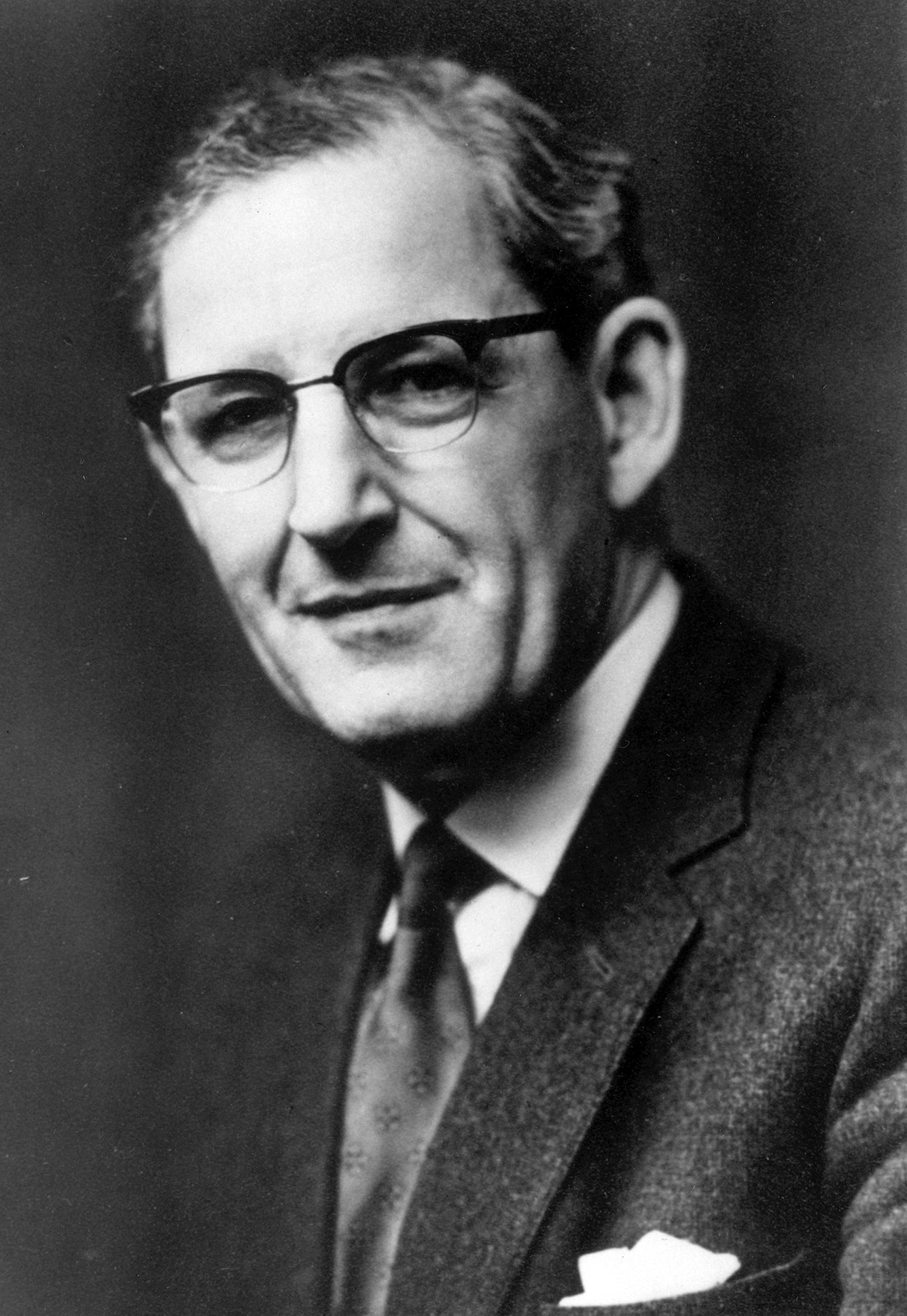 Its name recognises the Baird family, who made large contributions to medicine in Aberdeen.
Sir Dugald Baird was named Regius Professor of Midwifery in Aberdeen in 1937 and he started the Aberdeen Maternity and Neonatal Databank in 1951.
His wife, Lady Matilda Deans Baird, opened the city's first free family planning clinic.
The Anchor Centre, meanwhile, will provide day and out-patient haematology and oncology services.
It will be attached to the existing radiotherapy unit at the Foresterhill Health Campus.
If the updated business plan is approved by the NHS Grampian board today, construction will begin in May.
The Anchor centre should be completed and brought into use in May 2022, while the Baird will be finished in November 2022 and be made operational in March 2023.
Work will then take place to demolish the maternity hospital.