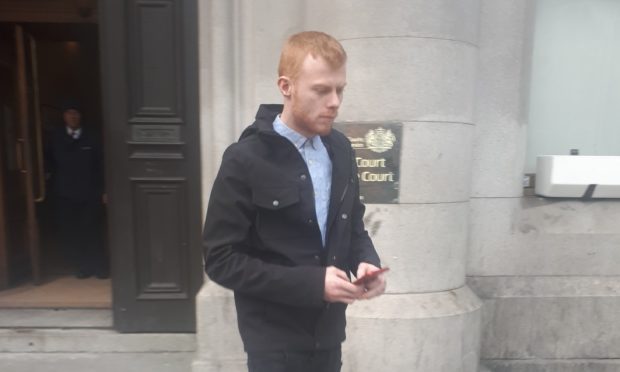 An "utterly irresponsible" man caught doing 153mph on an Aberdeenshire road has been banned from driving for more than two years.
Michael Gray was behind the wheel of a a Mark 2 Ford Focus RS at the time of the incident on June 29 last year.
He was on the A956 Cleanhill to Charleston road, near the junction with the A92 Stonehaven to Aberdeen, when he was caught by a speed camera.
Solicitor Gregor Kelly told Aberdeen Sheriff Court there was "absolutely no excuse" for his client "travelling at such a speed" and that the 26-year-old had already felt the consequences of his actions.
"There is no explanation he can give or justification he can give except it was a long stretch of road and he simply put his foot down," he added.
He described Gray as a "quiet young man" who appreciated the "very real and potentially fatal consequences for himself and other road users".
Gray, of Cairn Wynd, Inverurie, admitted driving dangerously and at excessive speed during an earlier appearance.
Sheriff Graham Buchanan condemned his actions as "utterly irresponsible" and said Mr Kelly, had "correctly recognised" that in cases like this this, the court gives "serious consideration to prison time".
"The preferable course is to impose a sustainable community payback order and a high number of hours of unpaid work," he said.
"This is a direct alternative to a prison sentence."
He ordered Gray to carry out 270 hours of unpaid work within 12 months and banned him from the road for two years and three months.