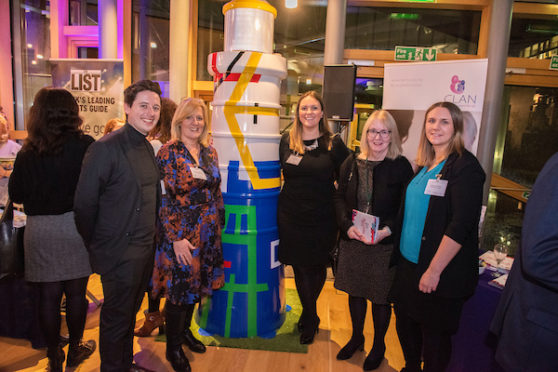 Artists from across the north and north-east are being encouraged to submit designs for a special lighthouse sculpture which will go on show at a tourism conference.
Visit Scotland is looking for a design for its Light the North lighthouse statue, which will be used to promote an upcoming trail where works of art will be dotted across the area's coastline in an effort to raise funds for Clan Cancer Support.
Dozens of sculptures will be exhibited from September, but the 8ft high dedicated Year of Coasts and Waters 2020-themed lighthouse will be displayed at the Visit Scotland Expo event at P&J Live in Aberdeen on April 1.
Artists looking to enter their designs should hurry, with the submission deadline this Friday.
Chief executive of Clan, Colette Backwell, said: "We chose the lighthouse theme as Clan has been described as offering a light in the storm, or a beacon of hope.
"Our collaboration with Visit Scotland works perfectly as Clan is a local, Scottish charity which supports local people across the north-east."
Artists who wish to submit a lighthouse design should visit www.lightthenorth.co.uk.
The artist should be available to complete the decoration of the lighthouse during March 3 to 20, either at the artist's own studio or at Clan's community painting space.