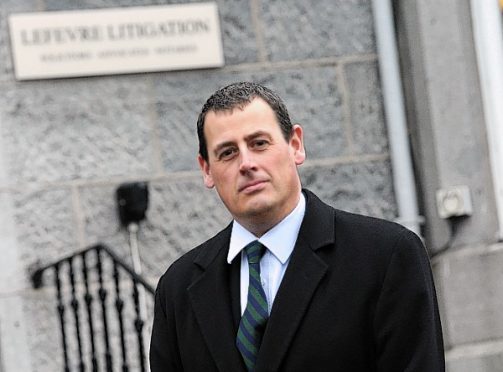 An Aberdeen businessman has said his plans for a new restaurant on Union Street could be the beginning of a "fight back" by the beleaguered area.
Carlton Rock, run by Alan Massie, has applied to change the use of 339 Union Street from mixed use to use as a restaurant, with the installation of a chimney.
If approved the new restaurant will open from 11am to midnight.
Last month it emerged some 37 units on the once-bustling granite mile are now lying empty.
The city council is encouraging more people to live in the city centre as part of the 25-year city centre masterplan.
While there has been a general nationwide trend against retail, as many shoppers have turned to buying things online, Mr Massie said he still believes the street has a bright future.
He said: "There are a lot of good quality restaurants up that end of Union Street and we are trying to create an area there that will draw people.
"Shopping centres like Union Square have become a bit like a village of their own so I think it is important there is still investment in the city centre.
"This is a type of fight-back for the street.
"We need to look at the next chapter for Union Street soon and that will need a discussion on pedestrianisation."