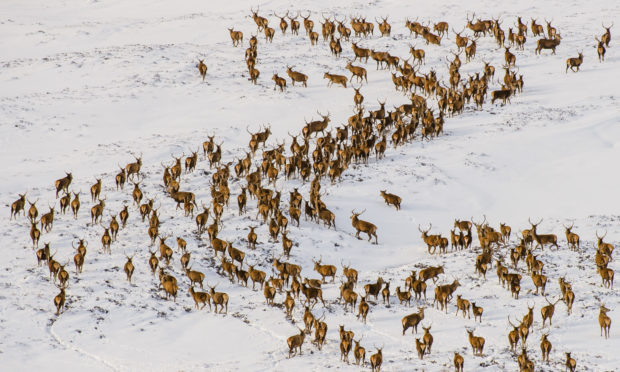 A keen photographer who climbed up the side of a mountain after spotting a couple of stags was rewarded with a spectacular view of hundreds of deer.
Euan Cherry, who lives in Edinburgh, regularly visits the north-east to take pictures of the wildlife but usually heads to Glen Muich.
This week while driving along the Old Military Road near Glenshee he noticed a couple of stags and parked up so he could follow them.
Climbing the side of a hill, Mr Cherry happened upon even more of the majestic creatures.
He said: "It was only when I got further up I realised there were literally hundreds of them.
"I've photographed stags before, but maybe between five and 10, to see so many of them coming over the top was amazing.
"A leader must have gone off as the hundred of them ran across to another mountain top."