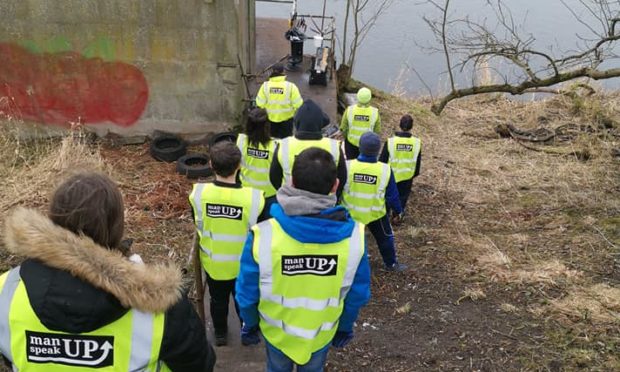 It was only in January that Mike Scotland stopped by the side of the road in Aberdeen to clean up a small patch of riverside.
When a passerby stopped to lend a hand it inspired the idea of establishing his own small band of volunteers to keep his community tidy.
Within days a series of clean-ups had been arranged for the Muggiemoss Riverside and now, just weeks further on, the Community CleanUP effort has gone global.
Mr Scotland said: "I was clearing up one day by the roadside and a cyclist stopped and asked me what I was doing.
"I said I was cleaning up and he got off of his bike, handed me a glove he had found earlier and joined in," he said.
"At 3.30am the next morning I was setting up the group."
The group's main project is the city's Muggiemoss Riverside and volunteers flock to the area to help out every Saturday, come rain or shine.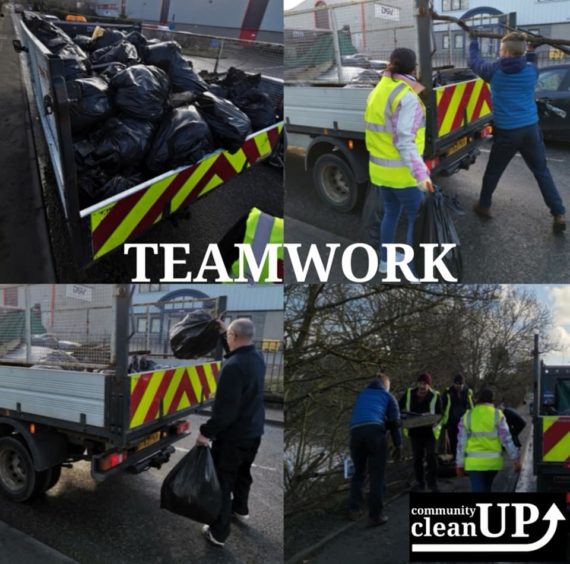 They've already given up 250 hours of their time to improve their area and the group is seeing more people get involved each week – about 12 volunteers on average at a time.
Mr Scotland's ambitions to keep communities clean go much further than the north-east, however, and have reached as far afield as Ghana.
He said: "Events happen every Saturday locally but we have had even more traction worldwide.
"We had an event in Ghana recently and it was really successful. We've also had another in Vietnam and another guy has become involved in Florida."
"If someone wants to clean up then they message me and I'll then organise an event.
"I'm keen to start a fundraiser to get some equipment to send out."
Mr Scotland also hopes that the group will help people suffering with mental health difficulties.
After having struggled himself, he set up manUP speakUP and said this group has been pivotal in the success of the clean up.
Mr Scotland also noted the massive impact the volunteers have had and said their efforts deserved to be applauded.
Councillor John Wheeler, operational delivery convener, was more than happy to do just that.
He said: "The group is doing a brilliant job of clearing  the riverbank of litter and debris.
"We are delighted to be able to support them and happy to provide equipment and the uplift and disposal of the waste collected.
"This is local people making a real difference to their area. Well done to everyone involved."
The Facebook group now has 1,239 members across 5 countries.
To get involved with the effort locally, search for Community CleanUP on Facebook.