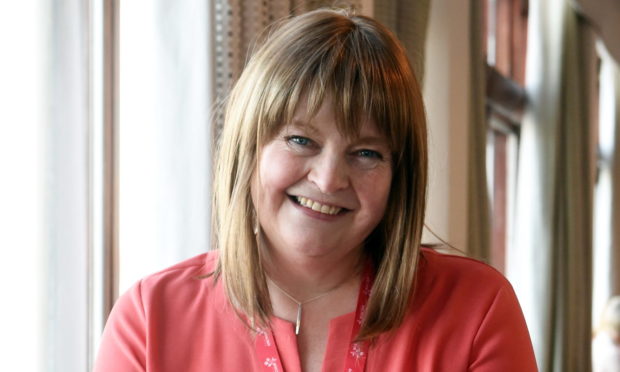 Most people would struggle to keep their spirits up after the year Andrea Ross has had.
The 53-year-old was forced to give up her job as an early years practitioner after being diagnosed with breast cancer last February.
Her troubles were compounded when, after undergoing surgery, she came down with painful skin condition cellulitis and later battled Sepsis.
But the inspirational Aberdeen woman says she "laughed her way through" the toughest of times, and she is now preparing to take a stand against cancer by taking part in Courage on the Catwalk.
Models revealed as Friends of Anchor gears up for Courage on the Catwalk 2020
It was while attending her fourth round of chemotherapy that she found herself sat next to a Courage modelling alumni – and was inspired to don her own heels in the name of raising awareness.
Mrs Ross last night relived her year from hell as she joined with her fellow models to mark the launch of this year's fundraising campaign.
She said: "The tumour had softened following my rounds of chemotherapy, and I went into surgery which thankfully healed lovely."
"I had to spend my birthday in hospital but all the staff made such an effort to make sure I enjoyed the day, and getting to know the people around me was such a genuine experience.
"Maintaining a sense of humour allowed me to get through all of that, you need to laugh. I think I've laughed my way through it."
She added: "I found myself admiring all the other people who have to go through a similar journey.
"I take my hat off to the young mothers who have children and have had to deal with cancer.
"I think the best advice I could give is to not lose a sense of who you are, lose as much negativity in your life as you can.
"Losing as much stress as you can, can help you remain positive."