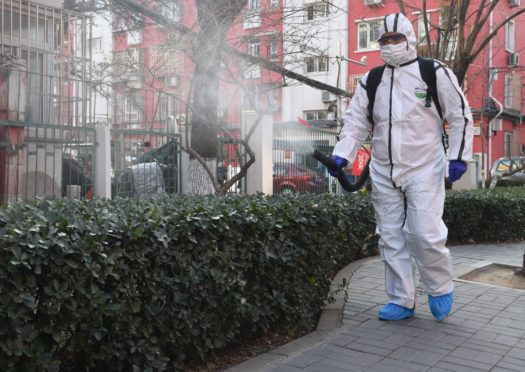 An Aberdeen councillor has raised fears that city oil workers who make regular visits to the Far East could bring the deadly coronavirus back with them.
Members of the local authority's public protection committee met yesterday to discuss what steps could be taken to prevent the outbreak from reaching the Granite City.
A local resilience group has been established between the council, the NHS and other bodies to keep a watching brief as the outbreak develops.
The harbour board has been briefed on the possibility of the virus entering by ship and the council's housing team is standing by in case emergency accommodation is required.
The infection, which is thought to have originated in China, is sweeping the world with thousands of deaths and cases discovered – although these have been mainly confined to south-east Asia.
But several European countries, including Italy and Spain are now reporting cases.

Aberdeen Labour member Sarah Duncan said that many oil workers visited the far east in their offtime.
She added: "The big risk for this region is the offshore workers who visit the far east when they are not on the rigs.
"The real warnings and push should come from their employers.
"Do you have any idea what they are doing?"
Dawn Schultz, Emergency Planning Lead for the council, informed Ms Duncan that a meeting would be taking place today and the issue would be raised.
Ms Schultz added that, as of her last update, 6,500 people had been tested throughout the UK, with nine testing positive for the virus.
There have been no cases discovered so far in Scotland.