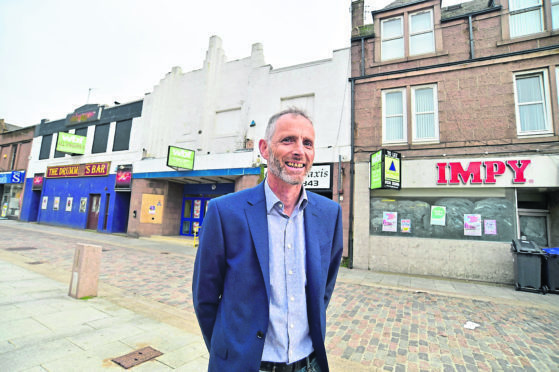 Peterhead business owners have gathered for the second AGM of the town's BID group.
Rediscover Peterhead directors, levy payers and various organisations gathered at the meeting on Thursday night in the Palace Hotel.
Ideas for 2020 events were outlined and discussed, including the Seafood Festival which has been planned for August 29, the upcoming launch of the Invest in Peterhead project, designed to fill empty business units, in addition to the creation of possible produce market and a Halloween event in the community.
It was also announced that the CCTV project in the town centre is now ready to go live after a year of planning alongside the council.
Rediscover Peterhead chairman John Pascoe said: "AGMs can be stuffy and quite formal so we incorporated two presentations that would appeal to business people.
"The first was a presentation on e-commerce for small businesses presented by Debbie Cooper from Elevator, part of Business Gateway – particularly relevant when the high street is under pressure from online shopping and the internet.
"We are sure most businesses could do with a review of their online presence and marketing strategy and Elevator can offer this, as a free service to businesses.
"The second presentation was by Gerry Ferris, crime reduction officer with Police Scotland, who has successfully rolled out a business crime and scam alert in Moray and would like to repeat the successful project in Peterhead and the north-east.
"He outlined a number of current crime methods affecting town centre businesses and, in the future, Rediscover Peterhead will act as a conduit for the latest crime trends as they are detected in other areas to make businesses more alert."