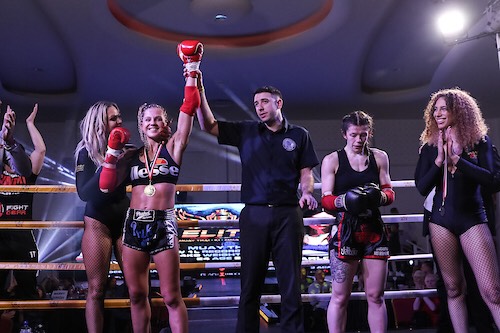 An Aberdeen footballer seriously injured during a game is now preparing to become a professional Muay Thai fighter.
Judy Humber, 24, was told she wouldn't be able to continue her sporting career after shattering her skull while playing for Cove Rangers in March 2018.
She needed 122 staples, a metal plate and eight screws.
But she defied the odds and made her comeback about 10 months ago – and is now preparing to fly to Thailand to become a professional Muay Thai fighter after earning the right to compete for a British title in November.
Ms Humber has only just left her job with an Aberdeen PR company and will head off to Asia in a fortnight, armed with a mask in case she needs it to ward off coronavirus.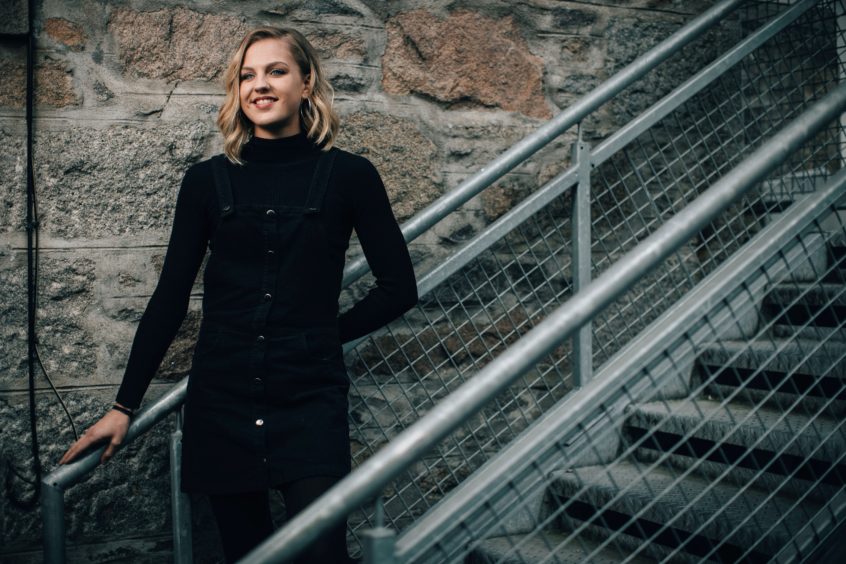 The former RGU student is determined nothing will get in her way – and recalled that she continued playing in the football match after the serious knock.
She said: "I went home later for my mum's birthday still in my kit when I forgot to get changed, because I was so concussed.
"Then, when the swelling went down, I could put my thumb in my head. The x-ray showed the doctors had to perform a big operation."
She admitted that it slowed her down for a month or two. But, after returning to work, Ms Humber was quickly back in action, both in football and martial arts.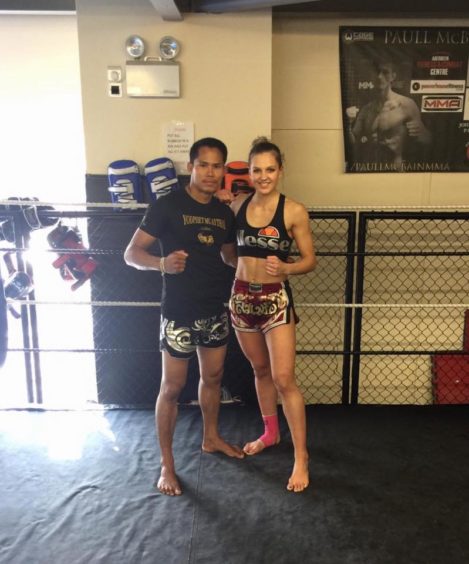 She said: "I suppose this didn't look very likely a couple of years ago, but I don't like being told I can't do things and, if anything, that football experience simply showed me how to play through the pain barrier.
"I was in Leicester last weekend where I fought and beat England's Charlotte Allen – and that has given me the opportunity to challenge for the British title later this year.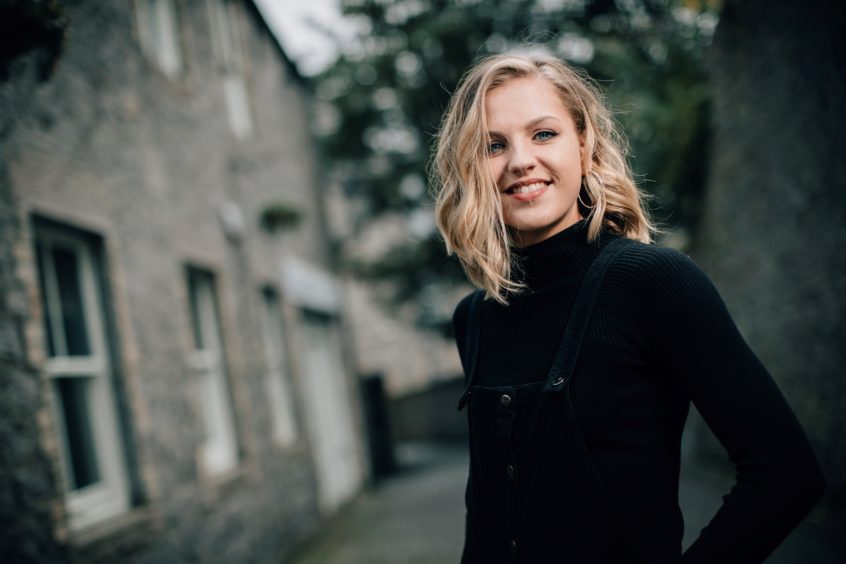 "But, for the moment, all my thoughts are focused on repaying the faith which the Thai gym and their coaches have placed in me – this is a terrific opportunity, which doesn't come along very often."
Ms Humber, who currently trains at Aberdeen Combat Centre, added: "Muay Thai boxing is such a great sport because you never stop learning and there is so much competition in places such as Thailand.
"I know this is a huge challenge, but I am really looking forward to it."