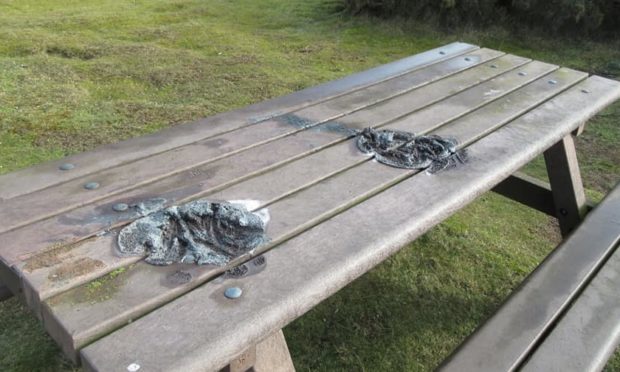 A north-east charity has hit out at a group of irresponsible beach-goers who melted a table during a late-winter barbecue.
Members of The Sand Bothy, a community space at Balmedie Beach, were left dismayed when they found large burnt circles on top of a picnic bench bear their facility.
It is thought they were caused by the "potentially red hot" heat from some disposable barbecues – despite their being a permanent barbecue for public use mere metres away.
The metal structure, which can be used with coals or a disposable grill, sits less than 10ft from the bench.
A spokesman for The Sand Bothy said: "The Sand Bothy is in a lovely place with acres of beach and dunes for people to enjoy.
"However, there are some folks who are determined to spoil it.
". I just don't understand why anyone would put a piece of potentially red hot kit on a table."