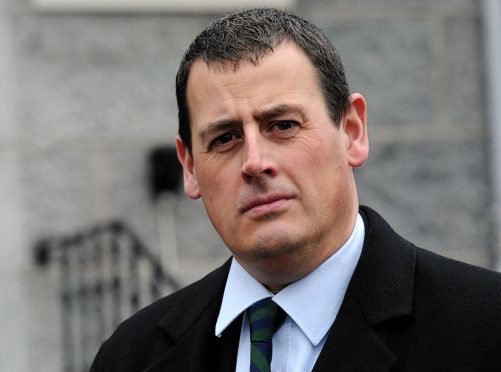 A businessman's vision for a new Aberdeen gastropub will champion local distilleries and breweries and vegan food.
Alan Massie also aims to create his own microbrewery at the Union Street venture, which has now received planning approval.
He intends it to help rejuvenate the famous old shopping street by adding to the rich variety of restaurants already available.
Mr Massie, who heads the Carlton Rock group, estimates it will take about £1 million to bring his vision for the Gastro Pub Real Ale House to fruition.
The new business will be created within a former what was formerly a branch of the failed package holiday firm Thomas Cook.
Last month, Mr Massie told the Press and Journal the venture was part of a "fight back" for the city.
He said: "There are a lot of good quality restaurants up that end of Union Street and we are trying to create an area there that will draw people.
"Shopping centres like Union Square have become a bit like a village of their own so I think it is important there is still investment in the city centre.
"This is a type of fight-back for the street."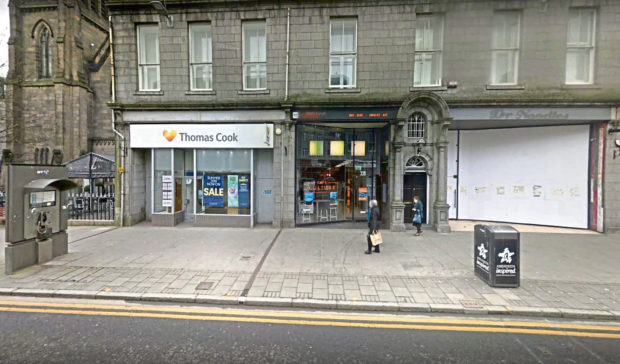 The Gastro Pub Real Ale House will serve ales from local breweries and spirits from local distilleries and also have its own onsite microbrewery.
The menu will be seasonal, focusing on locally-soured produce and include a range of hot food course including meals for the "growing Vegan market".
Last night, Mr Masie said: "I'm really pleased permission has been granted. We're still planning to open by the end of the year.
"It will be a traditional pub with traditional food in the city centre and will offer a wide range of beers."
Mr Massie added he hoped it would "encourage" other businesses to set up shop in Union Street.
"Union Square has become a small village and it is ultimately up to the private sector to step in for Union Street.
"We need the council to be brave and take action to address how to improve footfall in the street, whether that be moving along with pedestrianising the area or the like.
"The biggest hurdle is still business rates."
Aberdeen City Council approved planning permission this week.
Officials decided the application had the potential to have have "a positive impact on the vibrancy and vitality" of the city.
Planning documents submitted on behalf of Carlton Rock stated: "Despite the recent economic downturn in Aberdeen, together with the recent rise in business rates which has seen many businesses reduce their involvement in the city centre.
"Our applicants are looking to invest and grow a business in a way that positively contributes to the area and that if successful would lead to employment within the local community, including part time seasonal work for the large younger student workforce within Aberdeen."