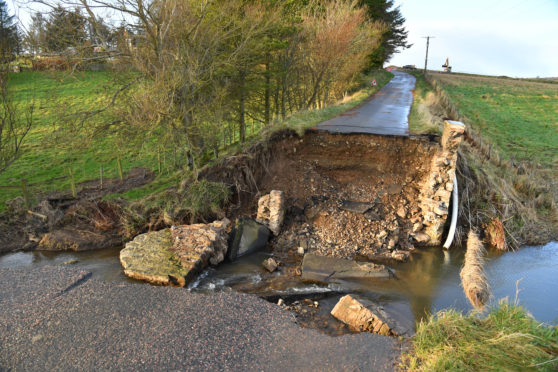 More than 130 residents attended a drop-in session to air their views on damaged bridges in the north-east.
They gathered at the community hall in King Edward to learn more about ongoing remedial work from Aberdeenshire Council officials.
The authority was keen to give residents a better understanding of the budget it has for the repair work.
The total cost of carrying out necessary repairs is said to be £1.26 million and Aberdeenshire Council has said there is no funding within the current budget to carry out the work.
Head of roads, landscapes and waste management, Philip McKay said: "I found that people were really understanding about the bridges' budget.
"What people want to see is the bridges being modernised to withstand weather like that we saw in September, but there is still no guarantee about future funding."
King Edward resident Caroline Close said that while the turnout at the session "showed the level of concern", she felt attendees were only being given information they already knew.
Mrs Close added: "I hope the council really take on board what people were saying. They have an obligation to get the bridges fixed."
"This is really fundamental to what we have in our community and I think we've made that message loud and clear."
The questionnaire and information that was provided at the information session will be made available online for those who were unable to attend.