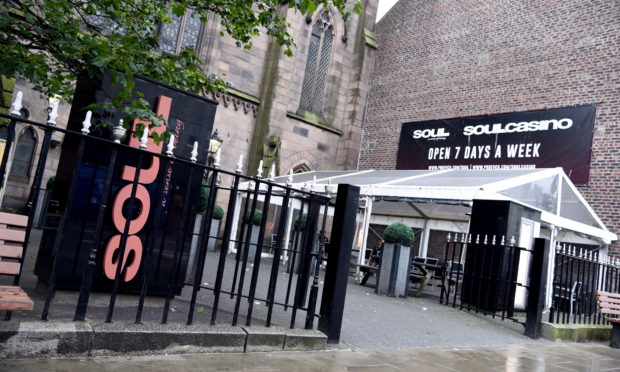 Aberdeen bars including Soul, College and The Queen Vic will be closed indefinitely from today.
Last night, PB Devco director Stuart Clarkson said new government advice warning people away from his pubs and restaurants was "the kiss of death".
His firm will also close its other venues So, Vovem Meat and Liquor, The Bieldside Inn, The Howff, and So…Zen.
The venues employ around 250-300 staff, and Mr Clarkson confirmed the majority are paid hourly.
He added: "What happens to the staff now is up to the government – what support will there be?
"This is not my choice, it is up to Boris Johnson's advice.
"The announcement from the prime minister is the kiss of death.
"It is sad and I think more will follow.
"But I am desperate to reopen all eight venues when the government say it is safe to do so."
During his now daily coronavirus briefing yesterday, Mr Johnson called for the public to ramp up social avoidance.
As part of the measures to stem the spread of coronavirus the prime minister asked for people to avoid pubs, restaurants and non-essential travel.
Breaking the news to customers last night, PB Devco said in a statement: "In response to current government advice, and with the health and well-being of our staff, customers and wider community in mind, we have with a heavy heart made the decision to temporarily close all our venues from Tuesday March 17 until further notice."
<h4>Follow below for the key coronavirus updates:</h4>