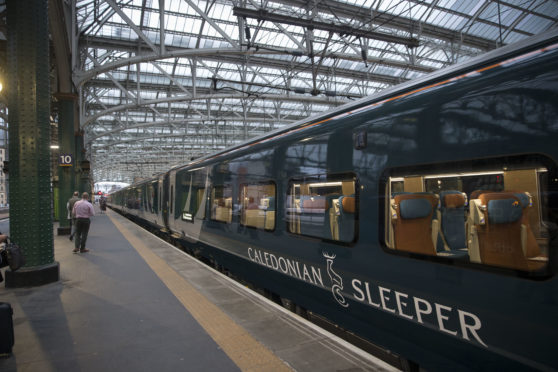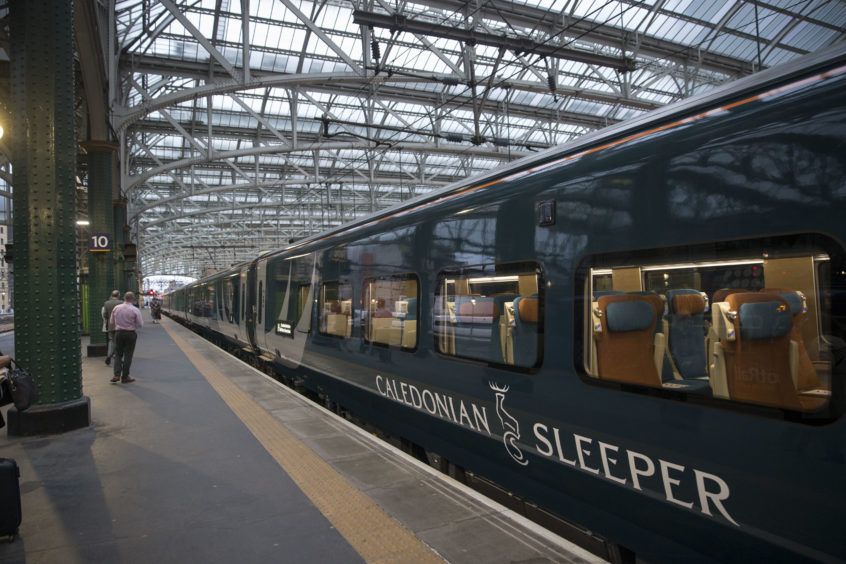 THe Caledonian Sleeper is introducing a special timetable starting on Sunday – and amending its refund policy – due to the ongoing Coronavirus ourbreak.
Decisions to reduce the services have been made to protect both the viability of the service and staff, while ensuring vital transport links are still available.
Services have been suspended between London and Aberdeen or Fort William while the special timetable is in place.
The new temporary timetable will run two eight-carriage services, one from Glasgow Central and another originating from Inverness.
Both trains will join up at Edinburgh Waverley before making their way to London Euston, while another service will follow the same route but in reverse.
It will depart from London as a single 16-carriage train before splitting at Edinburgh to carry on the journey to either Glasgow or Inverness.
The train company has also amended its refund policy in line with the changes to its services.
Caledonian Sleeper managing director, Ryan Flaherty, said: "We are absolutely determined that we continue to provide vital services during this difficult period, while taking into account the welfare of guests, staff and industry partners.
"The reduced timetable will see trains run on both our Highland and Lowland lines, providing crucial links to London for those who need to travel.
"The decision, taken alongside Transport Scotland, will increase the resilience of Caledonian Sleeper and we look forward to returning to a full timetable in due course."