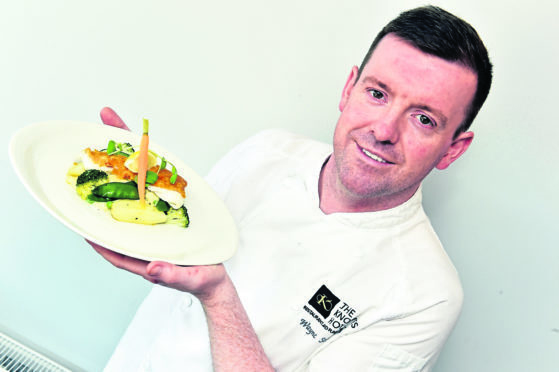 Banff and Macduff businesses and organisations have teamed-up to offer free meals-on-wheels lunches to elderly residents and vulnerable families.
Lillies Kindergarten, the Home Bakery Macduff, Brighter Horizons and the Knowes Hotel have pooled their resources to offer the service.
The aim is to offer up to three fresh meals a week on Monday, Wednesday and Friday lunchtimes, free of charge, for those who need it most.
With mince and tatties as today's meal, the group are also appealing to local businesses and residents which may have bulk quantities of produce they could donate to the effort.
Everything donated would be used locally, particularly for older members of the community and families connected to Lillies Kindergarten.
Wayne Stewart, chef and owner of the Knowes Hotel said: "It is not about profit. It's about keeping people healthy through this worrying time.
"Brighter Horizons has been pulling this together and the three businesses met to discuss everything in the hope we can pull this off so no one goes hungry."
To donate or request a meal, call the Brighter Horizons Centre on 01261 833132, message any of the involved groups' Facebook pages or email enquiries@lillieskindergarten.co.uk by 4pm the day before the delivery is due.