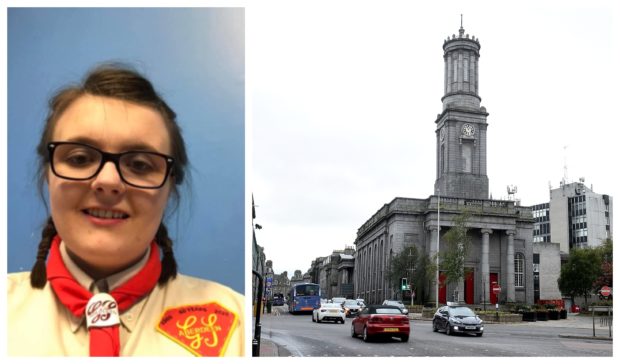 Scouts from across the north-east have donated hundreds to a local charity thanks to their annual show – which was especially important this year for one young member.
Aberdeen Scout Gang Show has been running since 1960 and has since given many youngsters across the city their first taste of musical theatre.
Each show contains comedy sketches and songs, as well as full cast musical numbers.
All proceeds from this year's shows will go to nominated charity North East Sensory Services (Ness), which helps blind and deaf people.
And for one young Scout, this year's show was particularly important as she knows first-hand how important the work of Ness is.
Eilidh Morrison, who is visually impaired, is supported by the charity's young peoples' sensory service (YPSS).
She said: "Before I knew about Ness I thought that I was the only person in the world with a visual impairment.
"Then I was offered to join them and everything changed. They gave me the confidence to go out into the world."
Scout convener Gerard Rattray said: "We chose Ness through the link that Eilidh has with the charity.
"Scouts aim to be accessible for everyone and when Eilidh joined the Gang Show we had to think about how to involve her, how were we going to get her up on stage and back down again safely when she has a visual impairment.
"Being involved in the Gang Show builds confidence, helps develop respect for others as well as responsibility and it's great seeing all the young people develop in confidence and develop firm friendships."