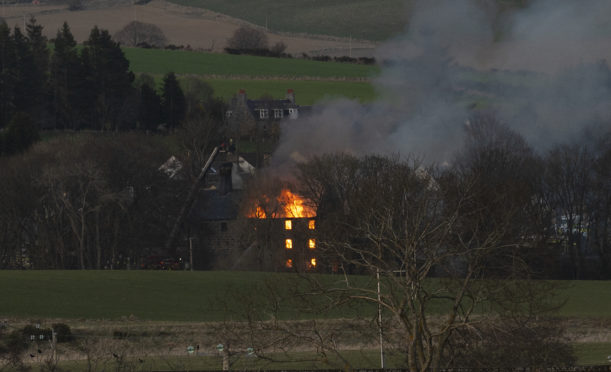 Crew are still treating the fire on site of an old oatmeal mill in Alford.
More than 40 firefighters were called out to the Montgarrie Mill just after 6pm last night to tackle three-story blaze.
The property was empty on arrival.
A spokesman for the fire service said: "We were called out to an incident at the Montgarrie Mill at 6.09pm.
"One appliance remains at the scene."
More to follow.