A team of strong-willed Aberdeenshire fitness fanatics have secured a new space at which to meet and train.
Huntly Strength and Fitness Club previously operated out of a farm building on the outskirts of the north-east town.
Punch bags were propped up against tractor tyres and flags hung precariously from the building's rafters.
The club's committee have been eagerly looking for somewhere more central to meet – due to the fact the farm building is only accessible by car.
Now, they've secured a new home at the industrial park in Huntly and it is hoped – once lockdown is lifted – the site will help people from across the town come together.
Brodie Cluness has worked with fellow members Greg Blockley and Christian Linton to make the club's dream a reality.
Mr Cluness, 29, said: "The previous location was limited for people who couldn't drive, so we've been looking for somewhere new for a while.
"We've signed the lease now, which we are really excited about. It was certainly a lot more work than we realised.
"Obviously we can't move in just now due to current restrictions, but the council have allowed us delayed entry so we don't have to pay rent for an empty property.
"The timing is frustrating as we were so excited to make a start.
"But once lockdown is lifted, hopefully it will be a really good facility for people who are desperate to get out and do something."
Huntly Strength and Fitness Club started life as a few friends training together in a shed, but has continued to go from strength-to-strength.
As membership has grown, the club has moved location time and again – with this new site their fifth premises.
The club has played host to the likes of Ronald Young who has won, among other accolades, the titles of Highland's Strongest Man, Fraserburgh Strongest Man and Huntly's Strongest Man.
Mr Cluness, who is a joiner by day, added: "The club really is community-driven and helps people come together.
"We are always of the mindset that there is no benchmark people have to meet when joining. Anyone can come along without feeling intimidated."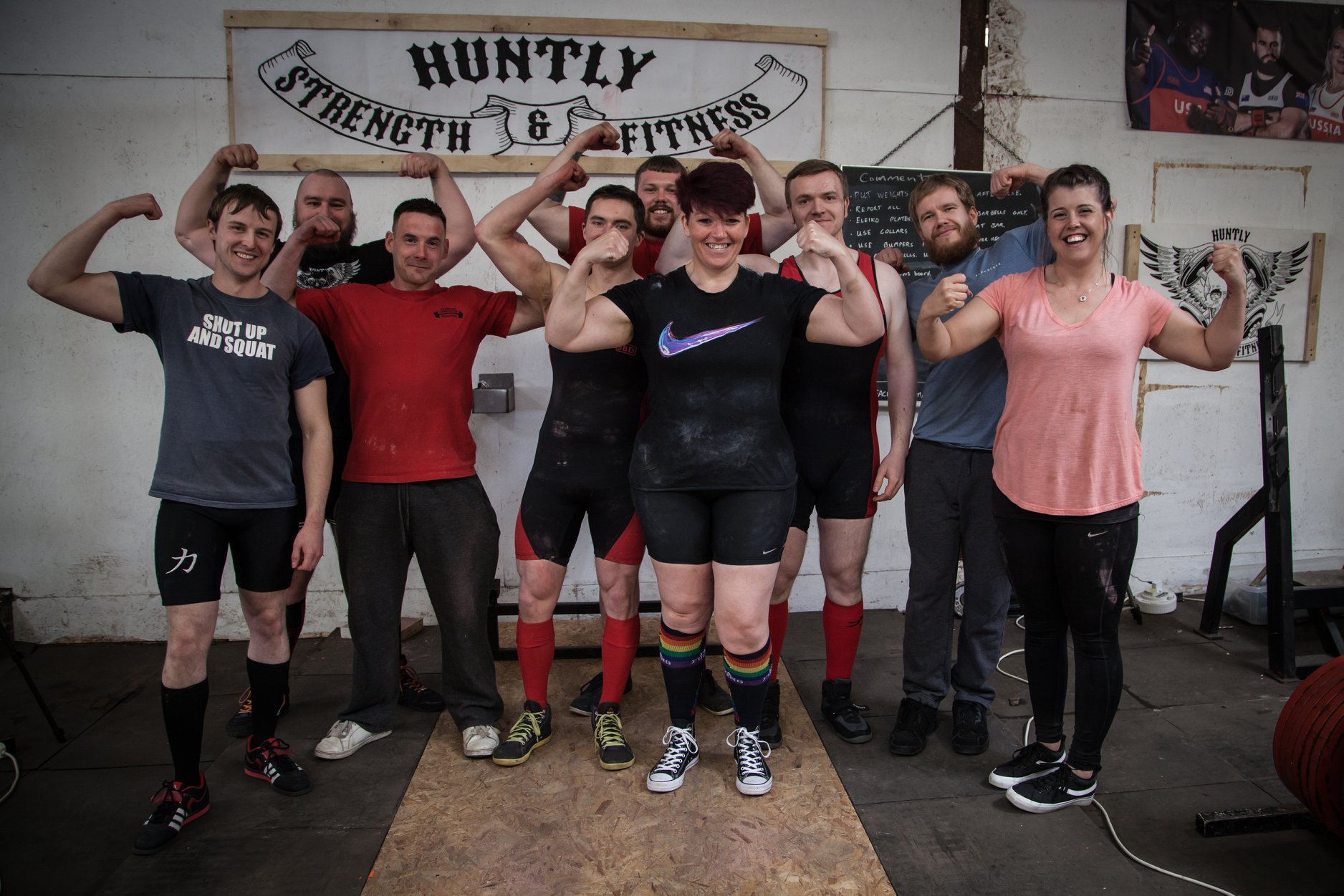 Before lockdown, the club even offered members equipment or weights to take home, rather than have them sit unused in storage.
To find out more about the Huntly Strength and Fitness Club, visit www.facebook.com/Huntlystrengthandfitness.