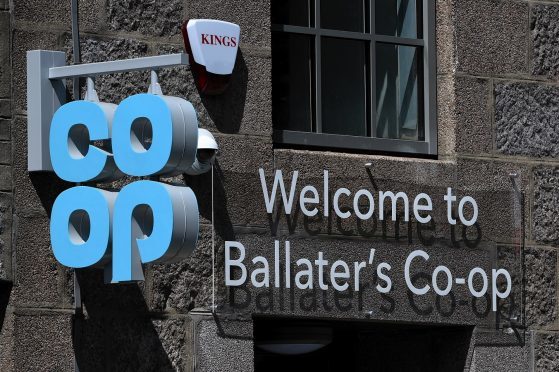 A new fund has been established to provide support to those in a Deeside community struggling to put food on the table as a result of coronavirus.
The Ballater Hardship Fund is a joint effort between Ballater and Crathie Community Council, churches St Nathalans, St Kentigern's Scottish Episcopal Church, and the Glenmuick and Crathie parishes, as well as the charity Ballater Royal Deeside and the Ballater Charitable Chiels to assist those trying to make ends meet.
To help these individuals through the pandemic, the fund is offering vouchers to be spent on food at the village's Co-op supermarket.
John Burrows, chairman of Ballater Royal Deeside, said the project has been set up in such a way that those wishing to apply for vouchers can do so completely anonymously, by telephoning one of six volunteers.
Mr Burrows said: "A lot of young people and other individuals in Ballater don't have full time jobs, they work part-time and they are more likely to become casualties of the lockdown financially due to work shutting down.
"We have started this hardship fund to alleviate the immediate problem, which is putting food on the table.
"The biggest problem we faced, which is understandable, is pride – because none of us want to go and ask for help if we can help it, so we set up a group of people who are well-respected and well-known in the village who are approachable.
"The individual's identity is known only to the people they call, and they can use the vouchers to replenish their larders with the Co-op."
Already, the fund has received more than £1,000 in donations.
To apply for the fund, call David Barr on 01339 756111, Jo Croll on 07786 432350, Peter Gordon on 01339 755202, Vittoria Hancock on 01339 755919, Kenneth Mackenzie on 01339 742208, or Fiona Presslie on 01339 755410.
To donate to the fund, e-mail Mr Burrows on johnburrows1@btinternet.com.
Follow below for the key coronavirus updates: