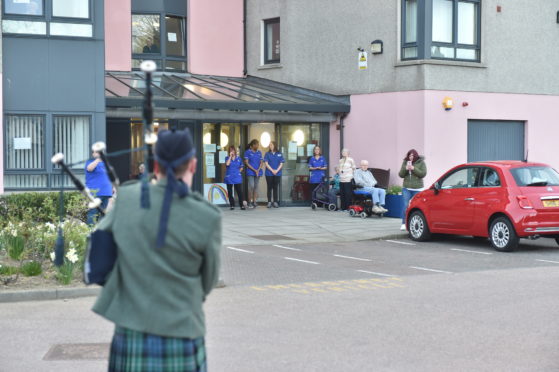 A young north-east bagpiper was one of tens of thousands of people doing their part to pay tribute to life-saving care workers tonight.
Applause rang out from streets across the country as people took to their doorways and windows to applaud healthcare staff for their efforts during the coronavirus pandemic.
Jake Robertson, 14, decided to use his musical talents to add to the throng by staging a bagpipe recital outside his local care home.
Combining the performance with his brief outside exercise for the day, the Bucksburn Academy pupil walked from his home in Stoneywood to the Victoria Grange sheltered housing complex in Dyce to cheer up the dozens of residents and staff who live and work there.
"I was really just hoping to put a smile on their faces," he said.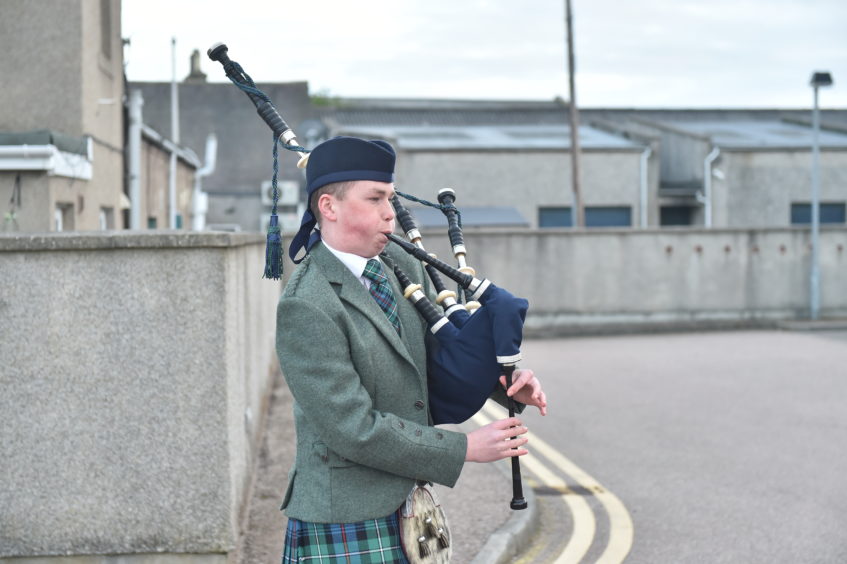 "I thought maybe it would make them feel better about everything that's going on."
Jake started learning the chanter when he was seven-years-old, and moved on to the bagpipes when he was eight – and has practised regularly ever since.
He is also a member of Portlethen Pipe Band and occasionally goes it alone by taking solo gigs as The Loon Piper.
Mum Jenny said: "We had been speaking about how, in some senses, care staff have been a bit forgotten just now.
"While the weekly Clap For Carers is primarily for NHS staff, we need to remember there are carers in every situation.
"The recent news about care homes really brought that to our attention.
"Victoria Grange meant something extra to us as a member of our extended family had lived there for a number of years.
"She loved it there, so it really meant something to us too that we could do something that would help them.
"Goodness knows, we all need some good news at this time."