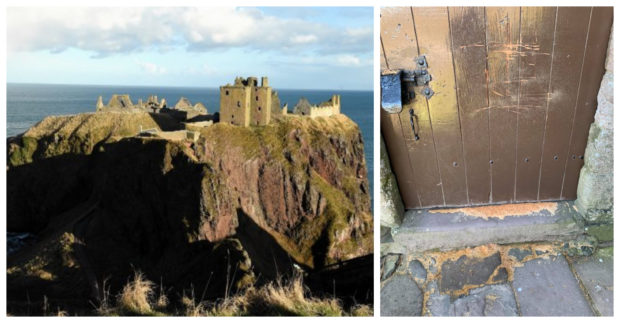 The front door of an Aberdeenshire castle has been severely damaged by someone believed to have been using a circular saw to try and break it down.
The damage to the front door of Dunnottar Castle, just south of Stonehaven, was discovered this afternoon.
Several deep cuts had been made into the front of the wooden door, which is closed to prevent access to the castle during the coronavirus lockdown.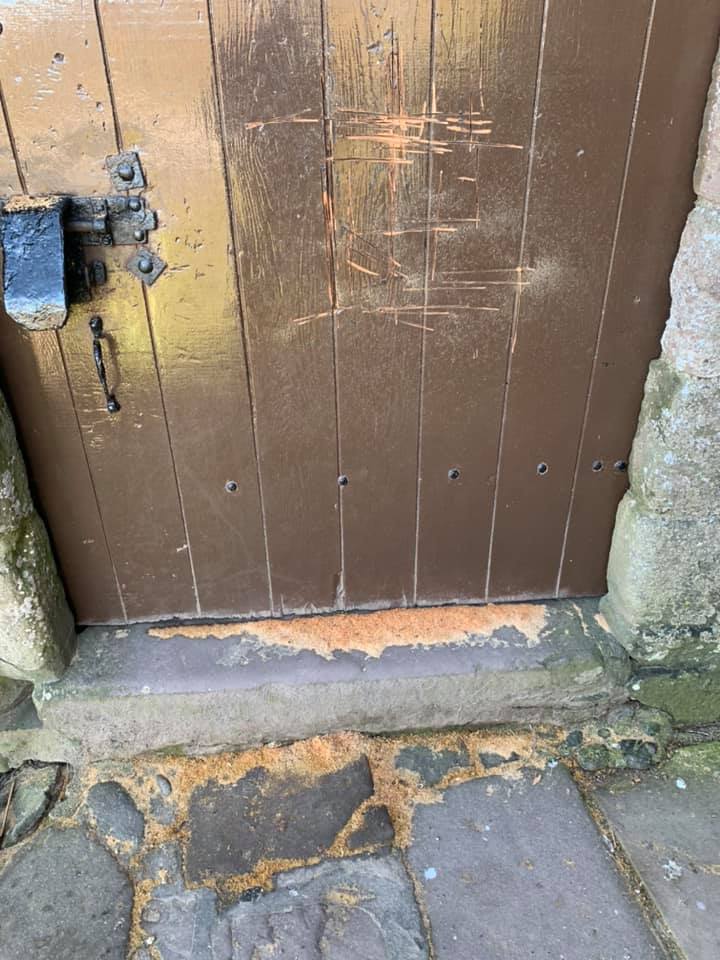 Those responsible for the damage were unable to gain access to the castle, which due to its highly fortified nature repelled invaders for hundreds of years over its lengthy history.
The incident has been reported to the police.
Jim Wands, the custodian of Dunnottar Castle, went to check on the castle today for the first time in two weeks, as he has just recently come out of isolation.
He believes the incident took place fairly recently.
Mr Wands said: "I went down to the castle today to find somebody has taken a circular saw to the front door.
"I think it was a circular saw because it looks like that kind of cut, the cuts are deeper in the middle than they are at the edges.
"Nothing like this has ever happened to my knowledge, I've been here for five years and as far as I know nothing like this has ever happened at all.
"When it comes to why someone would do this, I have no idea because there's nothing of value in the castle, the only reason it's locked up is to prevent any damage to the castle itself.
"I think it looks to be fairly recent, you can see fresh-looking sawdust at the bottom of the door from where the saw went into the wood."
Stonehaven councillor Wendy Agnew added: "Whoever did this surely doesn't have much of a brain.
"I just do not understand this mentality. The country is dealing with a serious problem right now, and to do something like this doesn't bear thinking of.