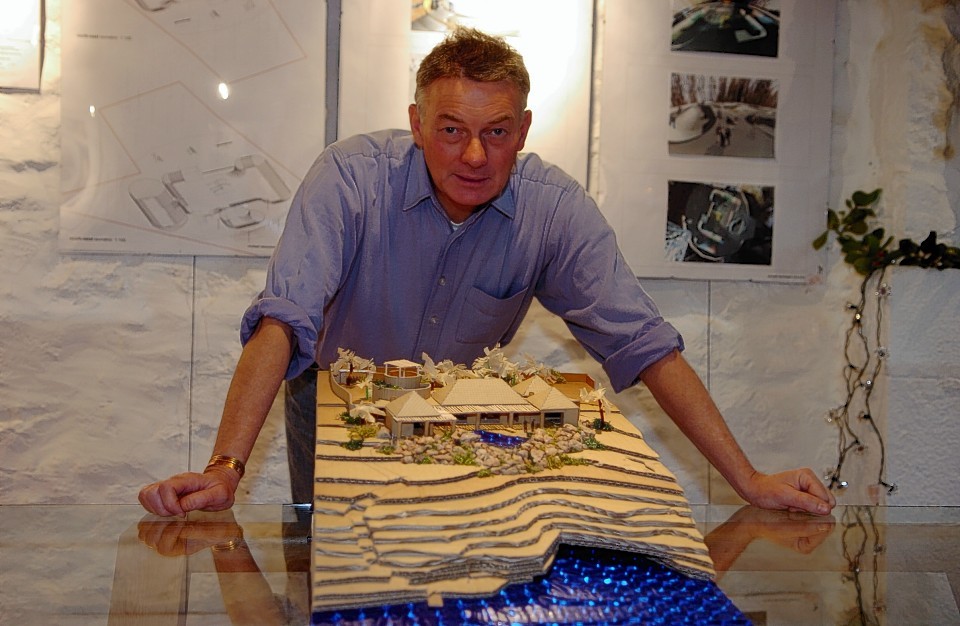 A north-east architect has insisted he had "nothing to hide" after regulators temporarily stripped him of his professional title following a dispute with a client.
The Architects Registration Board has suspended Michael Rasmussen for six months following a hearing.
The Aboyne-based businessman, who has worked in the industry for almost 40 years, has been outspoken against the proposed redevelopment of Union Terrace Gardens in Aberdeen and plans to turn Slains Castle near Cruden Bay into holiday homes.
He is also chairman of the Friends of Allachburn Care Home group and raised money for charity by taking part in an Arctic sled dog trek in Sweden.
The ARB said Mr Rasmussen failed to properly explain to his client the terms of appointment and the industry's Scottish Conditions of Appointment, acted in a conflict of interest by acting as both developer and architect and did not secure their agreement for him to continue in both roles.
The body added that Mr Rasmussen misled his client over the requirements to change boundaries and trespassed on his client's land to remove boundary stakes that his client had installed.
Mr Rasmussen will not be able to use the term "architect" throughout the suspension – which stands until November 19 – but the decision will not affect his ability to practice.
A total of eight charges of "serious professional incompetence" were initially lodged against Mr Rasmussen by his former client but during the hearing it was established there was no case to answer in five of five of the charges and another two were withdrawn by the ARB.
The remaining allegation proved to be the lesser charge of "unacceptable professional incompetence".
Mr Rasmussen said: "I have nothing to hide.
"I have been in practice now coming up for 40 years and this is the first and only time I have been in such a position.
"I can tell you it was a deeply humiliating and painful experience which I do not wish to repeat or recommend it to anyone.
"I acknowledge the right of the ARB to reach the conclusions they did and I am disappointed that the sanction imposed is disproportionate, but I nevertheless acknowledge the ARB's authority in these matters."