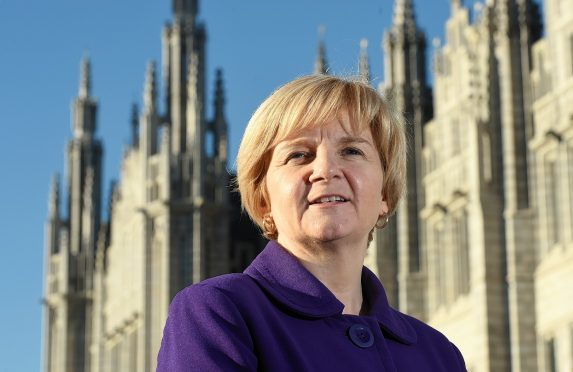 More than 10,000 vulnerable people have called an Aberdeen crisis phone line in the first month of coronavirus lockdown.
Aberdeen City Council has revealed the scale of its operation to help those most in-need over the last six weeks.
Since March 24 there have been almost 10,500 calls to the local authority's around-the-clock crisis hotline 0800 0304 713, which links into the Scottish Government's national equivalent.
Meanwhile the council's specially set up coronavirus page –www.aberdeencity.gov.uk/covid19 – has been visited more than 65,000 times.
In the month between March 24 and April 27, nearly £120,000 in crisis grants was paid out to 2,402 residents from the Scottish Welfare Fund.
Council staff have worked alongside charities and volunteers to ensure the needy have been able to get help, food, medicines and other essential deliveries such as care packs.
Teams have spoken to 3,970 vulnerable and shielded people while 1,371 have asked for financial assistance and advice.
Help given has included signposting callers to appropriate support, completing crisis grant applications, addressing urgent need for food with charity partner Cfine, providing financial and benefits advice and addressing housing issues including homelessness.
A total of 91 people have been given temporary accommodation during the lockdown, with 50 of those coming forward during the restricted period.
The council has dished out more than 1,100 food boxes to people shielding, in poverty and the vulnerable.
Council co-leader Jenny Laing said: "Supporting our most vulnerable in society has been at the heart of our response and it  has been fantastic to see how Aberdeen City Council staff, along with the third sector and other partners, have pulled together to ensure these people are look after and supported during these challenging times.
"This great work will continue in the weeks and months ahead as we reach out to people across the city to offer help and support where needed."
Meanwhile, a pot of money collected by an Aberdeenshire community to help those struggling financially has hit £30,000.
The Ballater Hardship Fund is available to anyone struggling to put food on the table because of the Covid-19 restrictions.
Individuals can access the fund to obtain vouchers, which can be spent on food at the Co-ops in Ballater and Braemar.
The project has been set up to allow people to access the assistance completely anonymously.
John Burrows, chairman of Ballater Royal Deeside, one of the organisations behind the fund, explained the scheme is not a loan, and the vouchers are there freely for anyone who needs the help.
He said: "We want to put the word out there that this service is here, it's available, and it's completely confidential."
To donate to the fund, e-mail Mr Burrows on johnburrows1@btinternet.com