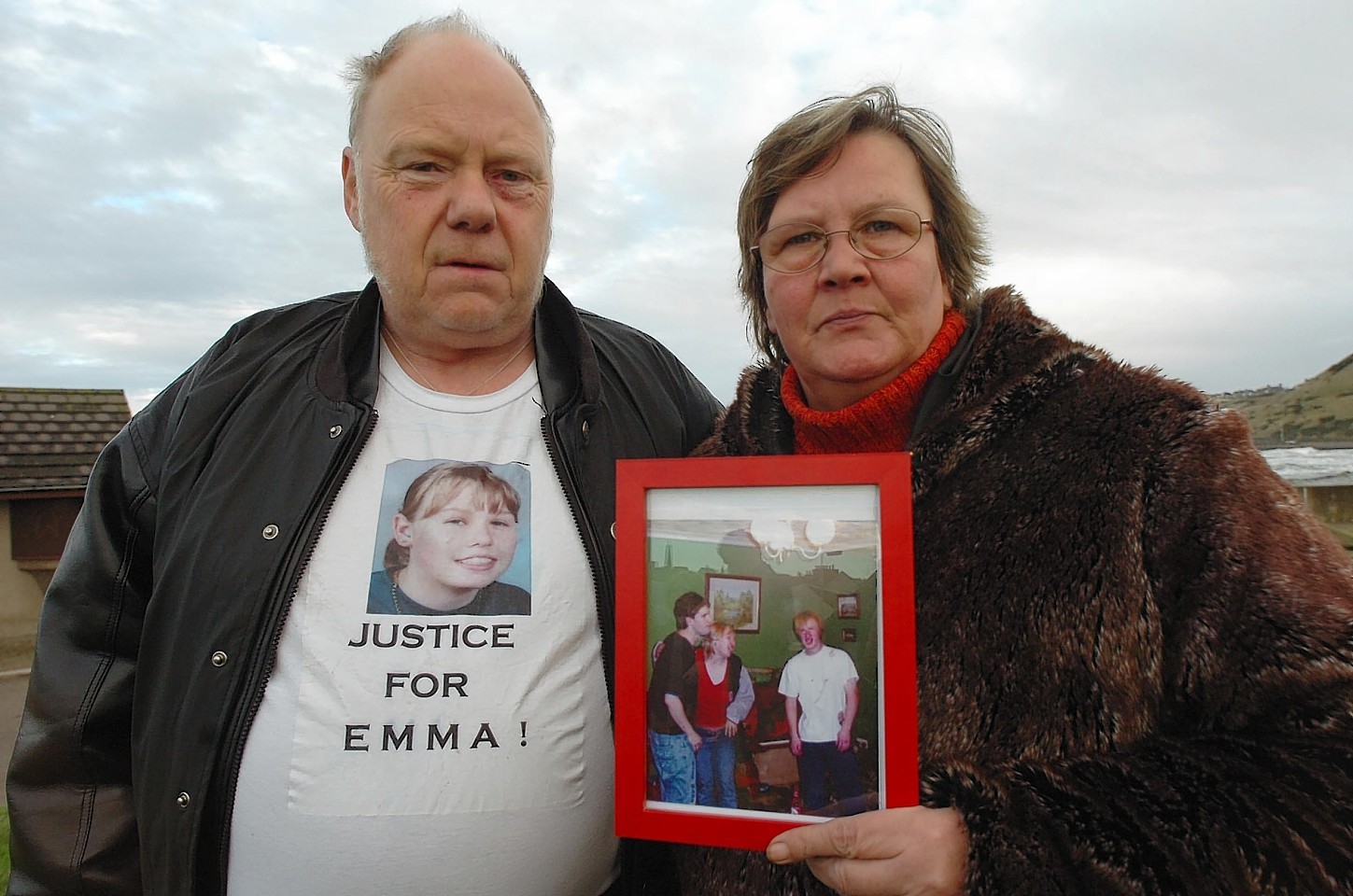 The parents of a teenager who died in a horrific crash have called for tougher laws to help curb the high death toll on north and north-east roads.
Ken and Christine Foster said courts had the power to cut the carnage by imposing stricter punishments for rogue motorists and speeders.
"If I go out with a gun and shoot two people dead, I would get life in prison," said Mrs Foster.
"If I killed them with a car, I'd get away with a slap on the wrist."
The couple lost their 19-year-old daughter Emma in a crash on the A947 Banff-Aberdeen road in November 2005.
Her 24-year-old fiance and a 19-year-old friend were also killed in the two-vehicle collision.
The driver of the other car was later convicted of careless driving and fined £2,000 and given a three-year driving ban.
He had been charged with causing the deaths of three people by dangerous driving, but a jury found the charge not proven.
Mr and Mrs Foster, who stay near Macduff, have lobbied for road safety measures since their daughter's death.
Last night, they said they were unsurprised by the latest accident statistics released by the RAC.
"It's important to say, it's not just young people who are the problem," Mr Foster said.
"We regularly see older people making phone calls behind the wheel, sometimes even sending a text message.
"We borrowed a speed gun from a police officer friend of ours and we tried it out outside our home, where there is a 60mph limit.
"We clocked one guy in a Subaru driving at 118mph.
"But the police couldn't do anything about it, because they said they needed to catch these people in the act."
Mr Foster approached police chiefs with his own suggestion for putting the brakes on speeders.
He said: "The idea was that if you have a 60mph zone, you allow drivers to go slightly over the limit, maybe 65mph.
"But for every mile-per-hour over that, they should automatically receive a £1,000 fine and a point on their licence. So if they were flying along at 70mph, they know they will get a £5,000 fine and five points.
"I was told this was too harsh and the public would never go for it," he said.
"But something has to be done, because at the moment the law is no deterrent."
Mrs Foster said: "The trouble is they believe they are invincible and if they crash, they're just going to walk away. And, sadly, we see all the time that it just doesn't happen."