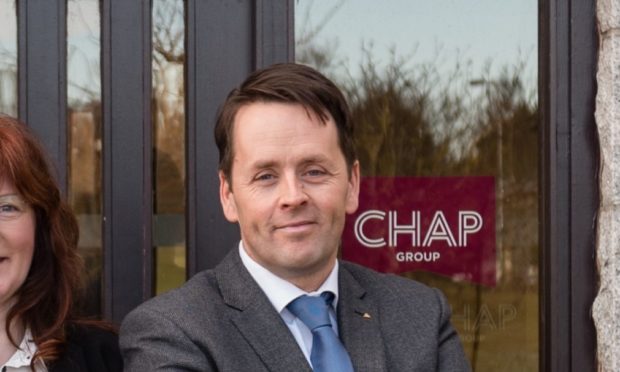 The Scottish and UK governments have been urged to work together as lockdown eases to avoid the mixed messages that have plagued some businesses since its imposition.
Almost 90% of workers at construction firm Chap Group have been furloughed amid the closure of building sites across the country.
And, while managing director Hugh Craigie felt the introduction of social distancing restrictions were "very challenging", he fears the process of lifting them will be even tougher.
Excluding a handful of key utility and healthcare sites, Chap Group downed tools across the board at the end of March.
Mr Craigie said the already-difficult situation was made harder as conflicting guidance was being issued from Westminster and Holyrood.
First Minister Nicola Sturgeon urged construction sites in Scotland to close, while firms south of the border were told the opposite.
"Initially it was a problem because the advice was different," Mr Craigie said.
"Some of our clients were very supportive and understood and didn't question it, but others were asking why we had closed their site and stopped their project when the UK government was saying to carry on working.
"Those questions have largely stopped now but they rumbled on for the first two to three weeks.
Due to social distancing measures, Mr Craigie estimates it could be some time before his construction sites are once again fully-staffed.
He is predicting that workers will have a phased return to their jobs, with personnel numbers gradually increasing over time.
"It's relatively easy to shut the sites, in many respects it's going to be harder to re-open them," he said.
"It's clearly going to be a big challenge because we're not going to be able to have the same number of people working on any given site at one time.
"And with canteen and toilet facilities – all of these things are going to have to be thought through differently and productivity is going to be affected as a result."
Mr Craigie added: "I just hope they can give us clearer guidance on the way out of the shutdown than they had going in.
"We had a rocky start but they seemed to get on top of that and it was a lot better.
"I hope the UK and Scottish governments can make sure their messages are more closely aligned so it avoids any grey areas and confusion.
"It's going to be challenging enough without that."