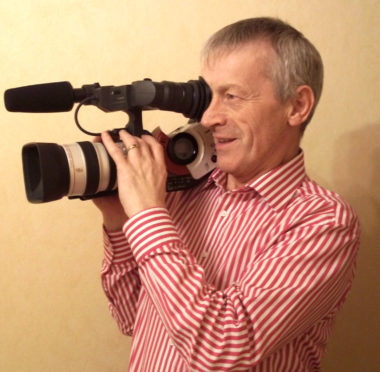 A north-east filmaker, known as Dr Doric, has been recognised for his work to preserve local history.
Don Carney, who runs Carney Heritage Productions Ltd, has been awarded the Best Scottish Heritage Media Archive 2020.
Mr Carney has developed the archive over 33 years – and its clips have been featured in television shows, acted as sources for researchers and been distributed to 13 countries across the world.
Brought up on Drumnaheath Farm, near Inverurie, he was inspired by his ancestors to capture the north-east on film, so the region's rich history could be celebrated for years to come.
Mr Carney, a proud advocate of the Doric dialect, said: "I am prood o my ancestors the ordinary folk o rural Aiberdeenshire n fit they hiv left for us. Ordinary folk aa ower the world hiv been mainly forgotten aboot.
"I wis determined t gee oor local ordinary folk a voice so that they could tell their ain fasinatin story. It his been a fare chauve getting to this point, n t tell the truth, society the day are still nae celebrating fit the ordinary folk hiv deen n still de for their communities.
"This award his sinilt oot my wurk n oor heritage s being o significance nae only for Scotland bit for a wider n diverse society."
Mr Carney has made his entire 500 hours of archive available for free during lockdown. Visit www.scottishheritage.co.uk