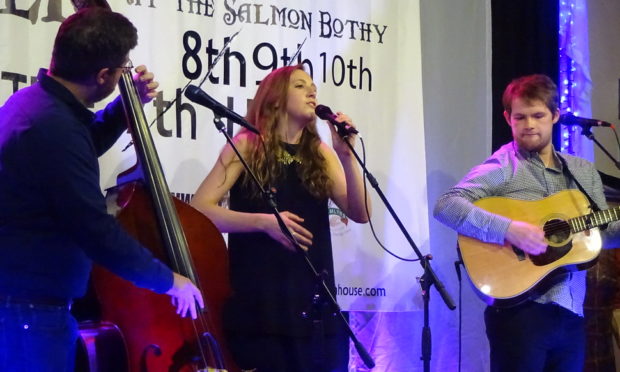 A Portsoy music club has raised thousands to help musicians that are unable to work.
Folk at the Salmon Bothy has donated a four figure sum to the Folk in Crisis Support Fund to help musicians across the north-east affected by loss of income due to Covid-19.
The fund, which was created in partnership by the Stonehaven Folk Club and Hands Up For Trad, has already raised more than £8,000, which will be distributed to help those unable to work meet ongoing living expenses.
Applications for support can be done through the Hands Up For Trad website, www.handsupfortrad.org
Folk at the Salmon Bothy chairman, Bob Philips said: "We are all missing the music sessions we enjoy, however more importantly, the current situation has had an adverse impact on the income of many musicians.
"Scores of performances and events have been cancelled, with no current timescale as to when performers may again take to the stage for live events."
Mr Philips hopes the fund will help alleviate some of the "ongoing hardships and worries" that peers of the music club and other fellow musicians are currently experiencing.
Folk at the Salmon Bothy was forced to cancel its flagship Haal event that was planned to start on June 5. However, the group however hopes to host a Short Haal on October 23-24 "if circumstances permit."