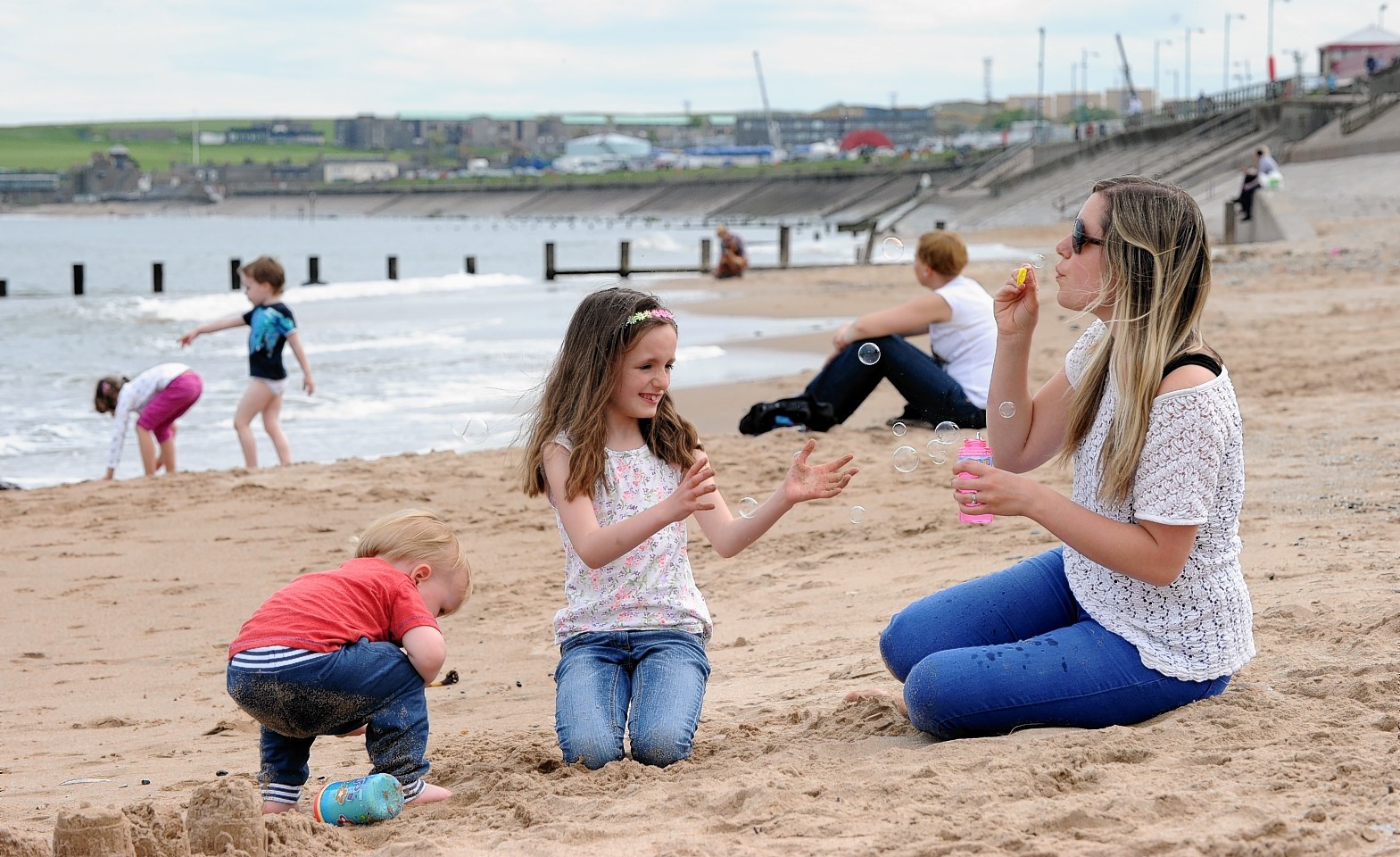 Sunseekers in the north-east soaked up warm rays yesterday, but those further north had to make do with chillier conditions.
Temperatures at Fyvie Castle and Aboyne in Aberdeenshire reached 18C, according to forecasters at the Met Office.
But there was no sunny outlook further north, where lingering haar prevented the mercury rising above 11C in Kirkwall and Wick.
Greg Wolverson, forecaster for the Met Office in Aberdeen, said although the north-east will become more overcast in the coming days, the milder weather is set to continue.
He said: "It's been a decent enough day in Aberdeen and even warmer further inland.
"The breeze coming off the north-sea caps the temperatures a bit, but not a bad day at all.
"The heavy showers that we've had the past few weeks are dying away.
"Although Aberdeen may not have as much in the way of sunshine for the rest of the week, the temperatures will remain around the same.
"The best of the weather will be further inland in Moray and Banff and Buchan.
"It will get a bit breezier as the week goes on."
Conditions further north are also expected to remain favourable.
It comes as forecasters predict a "warmer than normal" summer.
Temperatures could climb as high as 32C, according to statistics from Weather Service International (WSI).
Its seasonal weather forecast suggests June, July and August will be "warmer than normal" in Scotland and the rest of the UK.
It is understood hot air travelling from northern central Europe and countries such as Poland, Germany and the Czech Republic will boost temperatures.
High altitude jet stream winds are forecast to bypass the UK leading to less rainfall than Scotland is used to.