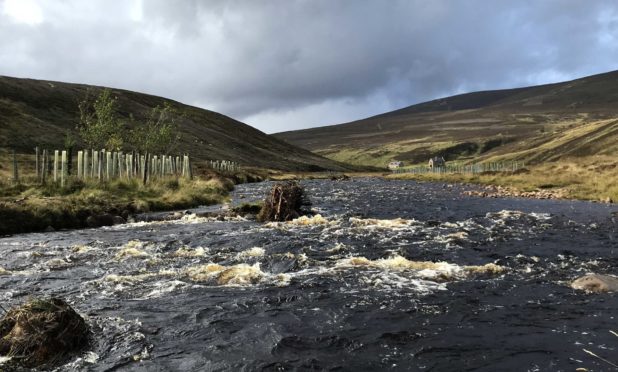 Three prominent Aberdeenshire businessmen have pledged thousands of pounds to the River Dee Trust to help protect its future.
Jimmy Milne, of the Balmoral Group, and Bert McIntosh, of McIntosh Plant Hire, have each made an annual commitment to give the trust £5,000 for the next five years.
The trust has also been given £10,000 from Mike Bain, of the Deeside Distillery in Banchory.
Mr Bain has also pledged four casks of whisky to the trust, which could potentially lead to an extra £40,000 for the organisation.
The trust will use the cash to help conserve the environment of the River Dee.
Angling on the river is estimated to generate around £15million in in revenues annually, and the local industry supports around 500 rural jobs.
Mr McIntosh said: "I was born and brought up on Deeside, and McIntosh Plant Hire supports fully the River Dee Trust's river works.
"Nature must get priority to retain this world-famous unique fishing valley."
In February, the trust revealed a £5.5m project to plant a million native trees on the river to help protect salmon stocks and other wildlife, and a total of 200,000 have been planted so far.
Sandy Bremner, the chairman of the trust, said: "These donations will help keep us on track as we prepare to launch new fundraising initiatives in what will be a challenging year for all charities."