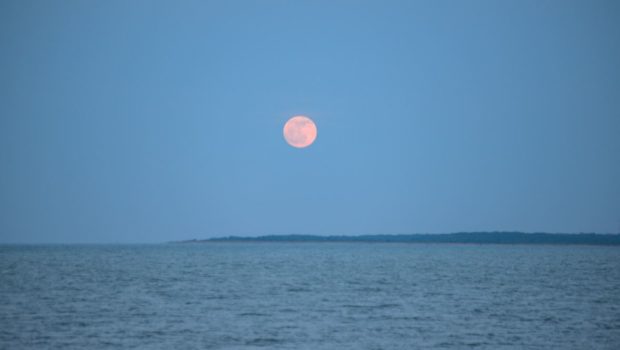 Skywatchers across the north and north-east will be treated to a celestial Strawberry Moon tonight.
This rare occurrence coincides with the summer solstice and happens every 20 years.
The phenomenon that marks the beginning of the new lunar cycle will be on show for all to see at 8.12pm.
Will the moon shine red?
Despite its fruity name, the moon will not actually appear red like a strawberry but glow dark and silvery.
According to NASA its low position can sometimes give the full moon a reddish or rose colour.
The penumbral lunar eclipse occurs with the full moon being situated on the opposite side of the Earth as the Sun, which fully illuminates its round shape.
YOUR PICS: Amazing photographs of supermoon across the north-east
Why is it called a Strawberry Moon?
The name originates from Native American tribes, as the spectacular glow coincides with the ripening of strawberries.
It has also been referred to as a Rose Moon in Europe due to its arrival coinciding with the blooming of rose flowers.
The 12 moons
There are 12 full moons in a year, each with their own unique name.
January – Wolf moon
February – Snow moon
March – Worm moon
April – Pink moon
May – Flower moon
June – Strawberry moon
July – Buck moon
August – Sturgeon moon
September – Harvest moon
October – Hunter's moon
November – Beaver moon
December – Cold moon
Your Pics
You can send your pictures of the Strawberry Moon to the Press and Journal by emailing digital@pressandjournal.co.uk.