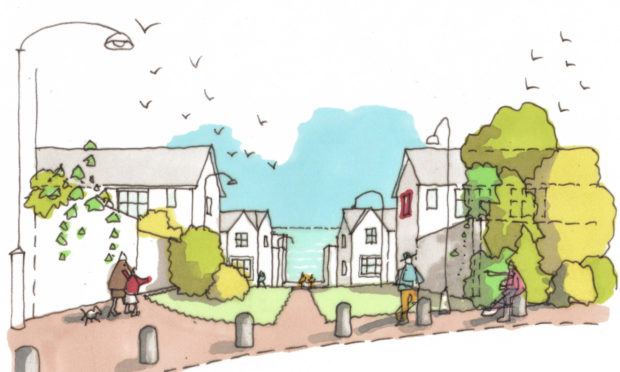 Property developer Stewart Milne Homes has lodged new plans for a significant residential development in a seaside Aberdeen suburb.
About 180 homes could be built in Cove Bay if they find favour with council planners and elected members.
More than 60 residents have already objected to Stewart Milne's proposal to develop the site on land opposite their homes.
The firm's vision is for 177 new homes, dedicated car parking, open space and associated infrastructure.
The new builds would include six wheelchair accessible homes and five disabled access flats, together with 129 general needs flats and 37 houses.
Stewart Milne believes the development is in line with city plans to create 3,000 additional affordable homes by 2022.
Situated on the green space between Falkland Avenue and the clifftop Aberdeen-Dundee railway line, the site has been zoned for residential development since 2008.
A spokeswoman for Stewart Milne Homes said: "We're pleased to be able to bring forward this development for much-needed affordable housing in this highly popular location which, in recent years, has become a thriving, inclusive community.
"It benefits from excellent transport links, new retail and small businesses, attractive streetscaping and the addition of Lochside Academy.
"The decision to bring this development forward as a wholly affordable one could not be more timely.
"We are in discussions with several affordable housing providers and will announce our development partner shortly."