An investigation has been launched into the cause of a massive blaze which engulfed an Aberdeen chip shop.
Fire crews were called to Byron Fast Foods on Byron Square in Northfield just after 4.10pm on Monday.
Smoke could be seen billowing from the property as firefighters donned breathing apparatus and used a height vehicle to extinguish the flames from above.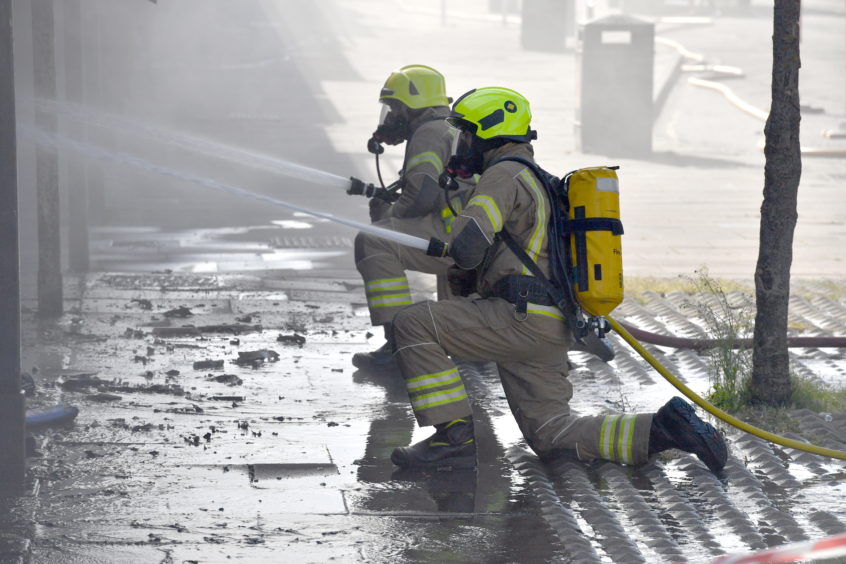 Crews spent two hours tackling the blaze at Byron Fast Foods. Picture by Kami Thomson
They were able to quell the flames within around two hours, preventing the fire from spreading to any other businesses in the terraced row of shop units.
Today a smell of smoke lingered around the area, while the entrance to the shop and the William Hill bookmaker next door were cordoned off by police.
Officers could be seen standing guard outside the property to prevent people from getting too close to the building.
Inside, the charred remains of fixtures and fittings could be seen, with melted debris dangling from the ceiling.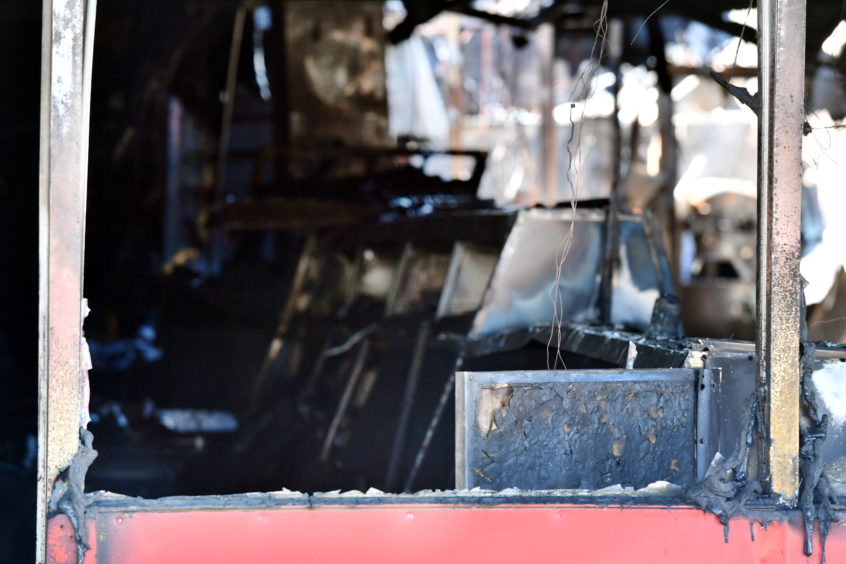 Daylight shone through the roof at the rear of the unit, as parts of the building had collapsed during the fire.
After dampening down hot spots, crews left the site at 6.26pm on Monday and have not had to return.
An investigation is taking place to determine the cause of the fire.
Efforts by the neighbouring businesses were also under way to gauge the damage to their properties.
A fire service spokesman said some did have smoke inside during the blaze, but had been "otherwise undamaged".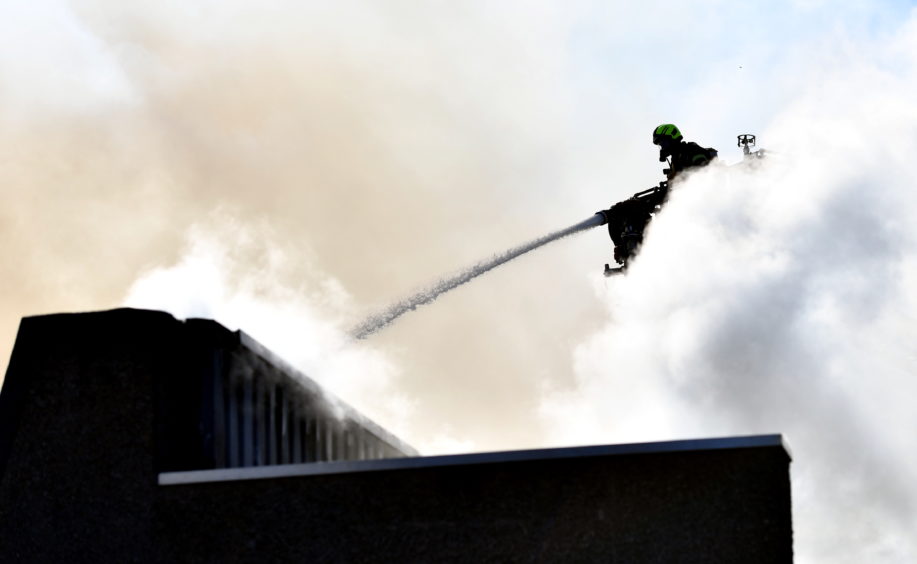 Assessors from William Hill arrived at the scene to check what repairs may be required before customers could be allowed back inside.
A spokesman for the bookmaker said: "It appears that we have got away with it.
"Thanks to the excellent work from the fire crews we should – fingers crossed – be able to open when we are given the go-ahead."
The exterior sign of the Culter Cleaning Company, to the other side of Byron Fast Foods, was left blackened from the soot which poured out during the fire.
It is thought the laundrette had been shielded from any further damage, as it had shutters pulled down over its front windows at the time of the incident.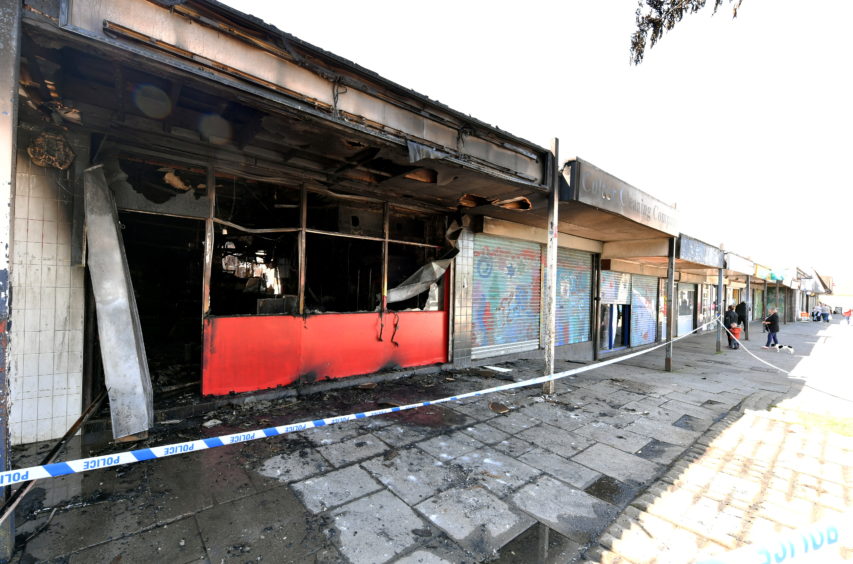 Fiona Rait, who owns Byron Bakery next door to the laundrette, said she had a "gut-wrenching" few hours as she watched the fire in horror.
She wrote online that her business had not been affected, and said her thoughts are with the owners and staff of the affected shops.
Northfield and Mastrick North councillor Jackie Dunbar said the fire has left business owners and the wider community in a difficult situation.
"This is devastating news for both the owners and customers, particularly at this already challenging time with Covid-19," she added.
"These local businesses are very well used by the community so I hope that they can get back up on their feet as soon as possible."