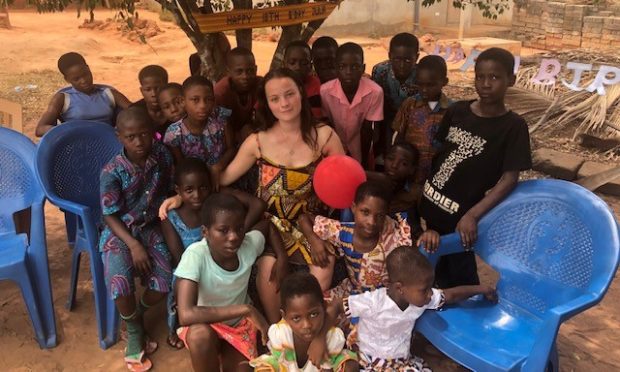 An Alford teenager whose time volunteering and teaching in a remote Ghanaian community was cut short by Covid-19 hopes to one day return with "big suitcases" full of sweeties, clothing, toys and other gifts for the children she cared for.
Julia Farquhar, 18, travelled to West Africa last September for what was to be a whole year of volunteer work in a primary school in the rural village of Lokokorpe.
However her journey, which she embarked upon after fundraising £6,200 for the charity Project Trust, had to be called off in March, and she was rapidly whisked back home to Aberdeenshire.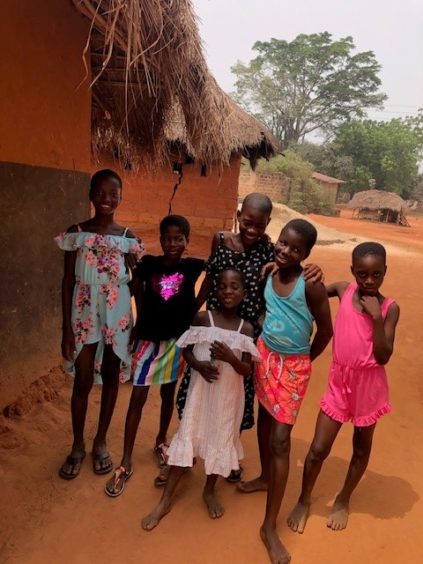 But now Miss Farquhar, who currently works in the Co-op in Kemnay, says she hopes to return to the village and complete her year.
"In September I went off to Ghana as one of a team of 10 volunteers there.
"I was living with one other girl in a very rural village called Lokokorpe and teaching in a primary school with about 60 children in it.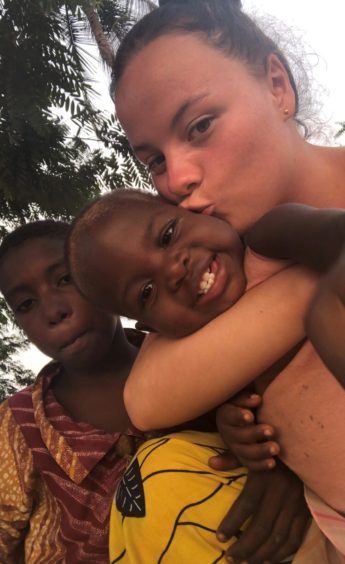 "I had primary five and six pupils and I was doing English, maths, French, PE and art with them.
"The children were just so incredible. They literally have nothing, yet they were so cheerful and grateful for everything and everyone.
"They were honestly the happiest people I've met and to see that when they've really got nothing really does put everything into perspective.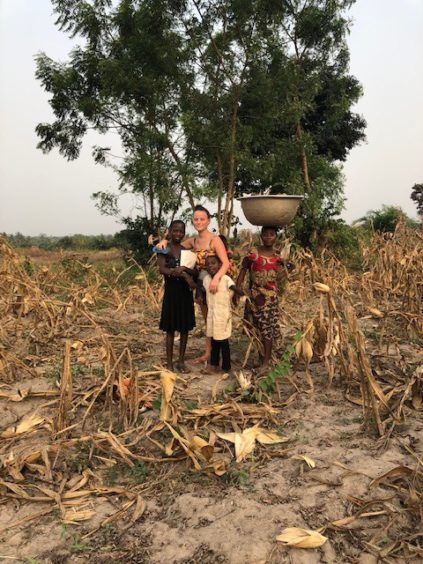 "I certainly don't take things for granted anymore."
Miss Farquhar travelled to Ghana with clothing donated by the Alford community for children in the village.
Many of the youngsters who benefitted were there to help her mark her 18th birthday.
During the celebrations she was keen to teach them ceilidh dancing, passing on instructions for Scots' favourites such as Strip The Willow.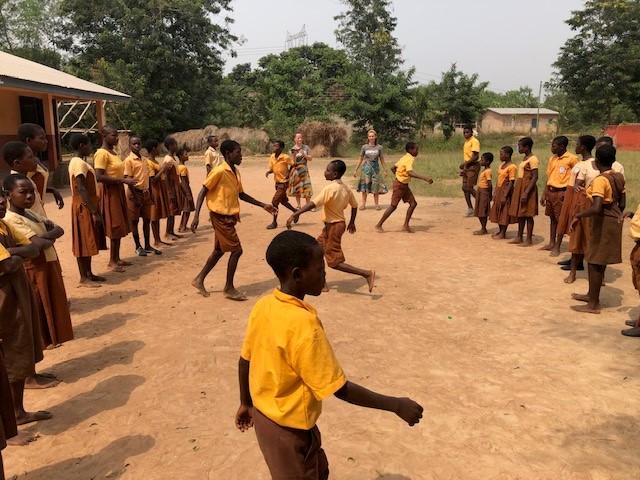 Miss Farquhar said rapidly going from Ghana back to Alford as coronavirus began to spread around the world had been something of a shock.
"It was in March that I heard about the pandemic. I hadn't been on my phone much, but I was in contact with my mum and she was keeping me up to date on what was going on back home," she said.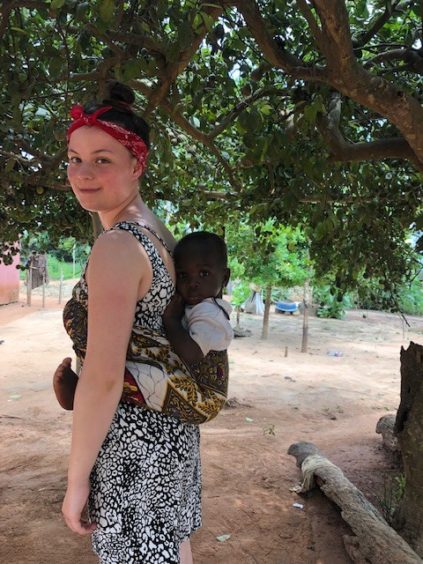 "Then the schools closed in Ghana and the very next day Project Trust contacted us to tell us to put our things together as we were to be sent home.
"Two days later I landed back in Aberdeen. It all happened so quickly.
"Going from living in Ghana to coming back home in the space of three days was quite a lot to take in.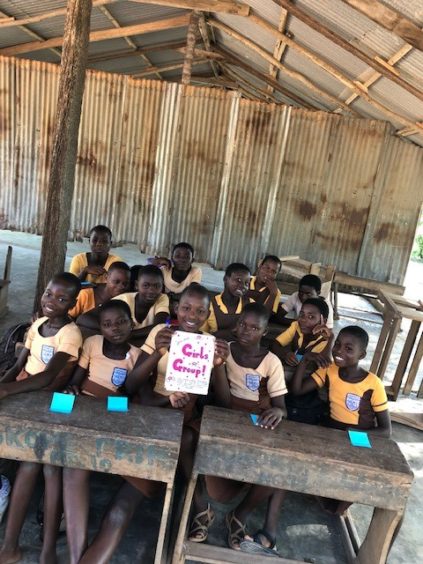 "I'm hoping to go on and do children's nursing, so it all really depends on when I can get back over. But I really want to.
"Of course it all depends on flights and other things, but if it's not by the end of this year that I go, then I'm hoping for Easter to just spend as much time as I can in the village with them."
She added: "My mum was meant to be coming over the week after I actually left to visit me, and she had bags and bags of clothes, books, toys and sweets for the children.
"So hopefully I'll be heading back over at some point with three big suitcases full of stuff to give the children."