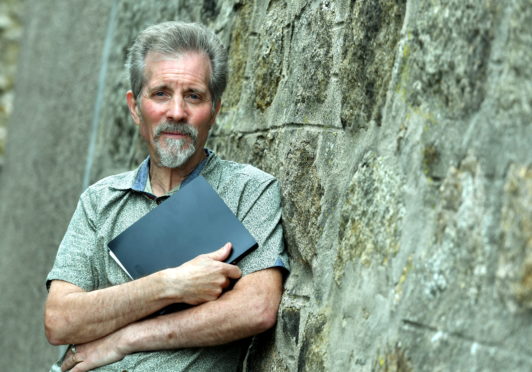 A north-east poet is calling for people to take part in a unique project to mark the area's response to lockdown.
Finlay Hall, from New Pitsligo, has been working on the "joined up writing" initiative for more than a month and has already got 73 people to contribute verses sharing their thoughts and feelings about the situation.
But he is hoping that 100 people or more will take part and has issued a rallying call for more would-be scribes to get in touch.
He said: "It started when I wrote a verse, then invited somebody else to write the second using one word from the last line of my verse – and so on.
"I was delighted when 30 people had taken part, then 50, and now there are 73 verses.
"I don't want to draw a line under it, but I'd like to see 100 people or more take part – it might never end."
People from Canada, Australia and Estonia have put their creative skills to use by adding to the ode from afar.
Mr Hall said: "The youngest person to take part is 19, and I'm the oldest at 77.
!Anyone can take part, you don't have to be a poet to get involved.
"There's already been a lot of different voices and it doesn't need to be in English either."
Those interested in writing a verse should contact the writer at finlay.hall@googlemail.com