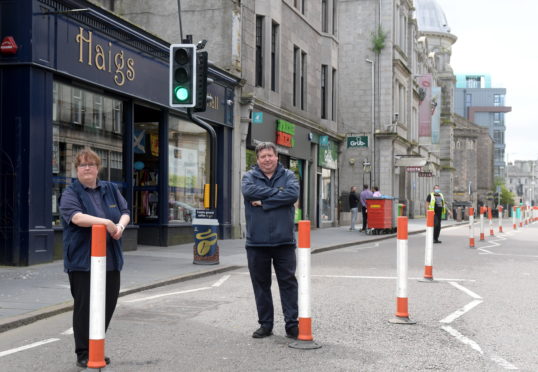 An award-winning Aberdeen food hall has revealed plans to move out the city centre within months, as temporary road closures were likened to the Iron Curtain.
The owners of Haigs butchers said the pavement widening work is the latest round in a "battle against closure after closure" of Schoolhill.
It is one of several city centre roads to be made one-way to allow more space for physical distancing for pedestrians and cyclists during the pandemic.
It is also hoped it will give people space to queue for shops and buses safely.
And yesterday the additional closure of adjoining Back Wynd, home to a taxi rank, was described as an "absolute shambles" by drivers.
Butchers James and Julie Haig said this latest obstacle to their business was the "straw that broke the camel's back" and that they now plan to be out of the city centre within a year.
The husband and wife have previously fought the closure of Schoolhill during construction of Marischal Square and for events including the Christmas Market.
Mr Haig said: "We could live with the one-way if they would let us use the nearby lay-by to stock our mobile shop, which has increased trade by about 400% since lockdown.
"We have started putting together an exit strategy."
His wife added: "We are looking at premises out of city centre as one minute it's brilliant trade here and the next the road is closed.
"There is no benefit to being in the city centre if this is how it is going to be.
"The lack of consultation has been the real issue for us."
This pandemic-stemming £1.76million work, funded by the Scottish Government, has also led the council to close of a stretch of Union Street to all traffic, as well as Upperkirkgate.
The entry point to Back Wynd, manned by security staff, has already been coined Checkpoint Belmont, in reference to famous Berlin Wall crossing during the Cold War.
Restrictions are in place on deliveries, meaning suppliers will be allowed access to the street, as well Belmont Street and Little Belmont Street, between the hours of 6pm and 10am.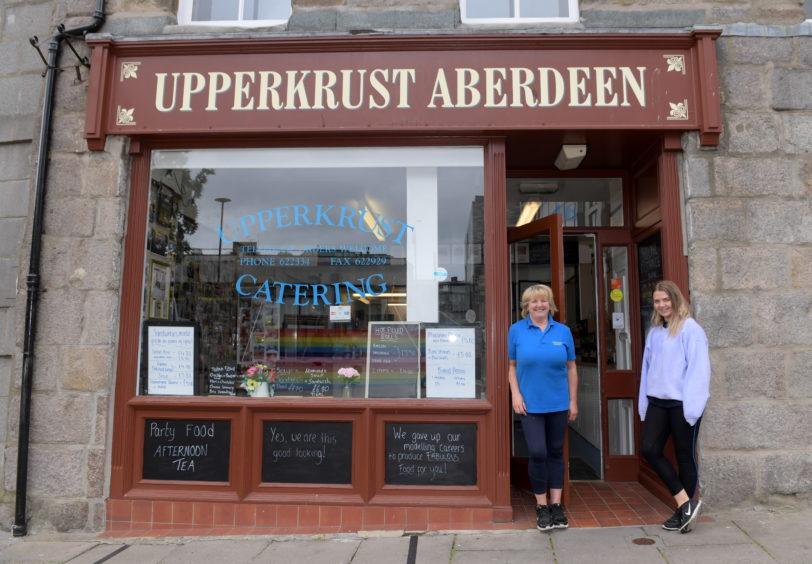 Jackie Wilson, who owns sandwich shop Upperkrust, said the closures had hit their phone orders.
She said: "What a joke this is, as we try to get back on track after lockdown.
"Nothing was said before the road was closed so we had to phone all the customers who had placed orders that day to say they could not come.
"At one point the council told us to use our back door for deliveries and when we said we did not have one, the guy on the phone said it wasn't his problem."
Transport spokeswoman Sandra Macdonald admitted: "This is all a big ask but it's the only way we can help other premises open.
"There are a lot of businesses with competing needs and we are trying to accommodate as many as possible.
"I would be hopeful Haigs can be convinced to stay by us all working together because the shop is a real asset to the city centre."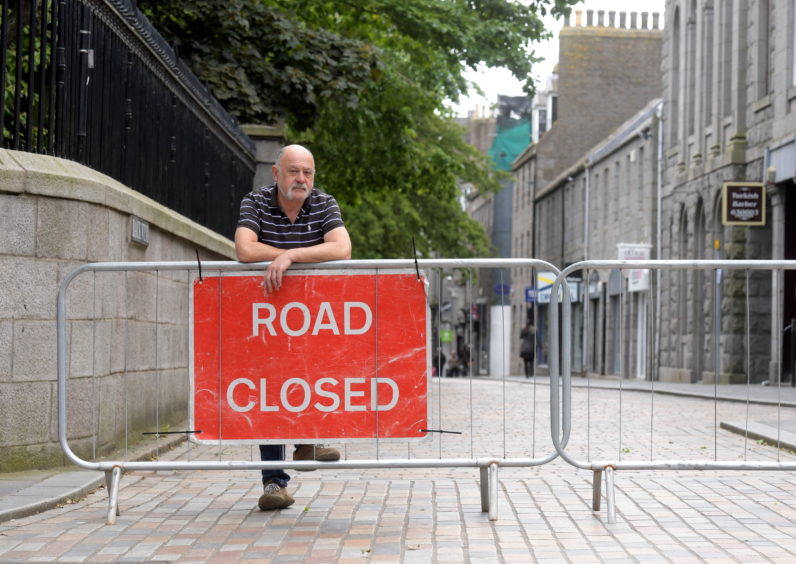 But owner of coffee shop MacBeans, Ian Cukrowski, said: "If it is to make room for tables and chairs outside bars, which can't open yet, then why are the barriers being taken down at night when there will be more people here to socialise?
"It's like Checkpoint Charlie and here we are in East Berlin when on the other side of the Belmont Street barrier it's the free West.
"We were running a lovely little click and collect service which now will have to stop.
"All we want is a level playing field."
Mrs Macdonald said the Cold War imagery was "disingenuous to council officers working hard to encourage people back to the city centre".
Chaotic scenes were witnessed at the barrier yesterday as irate delivery drivers were forced to reverse along the one-way street having been turned away.
Taxis too were redirected on a rat-run to reach a temporary rank in Flourmill Lane after only finding out Back Wynd was closed when they turned up for work.
It is understood the council was already under the impression the closed road was not being used as a rank.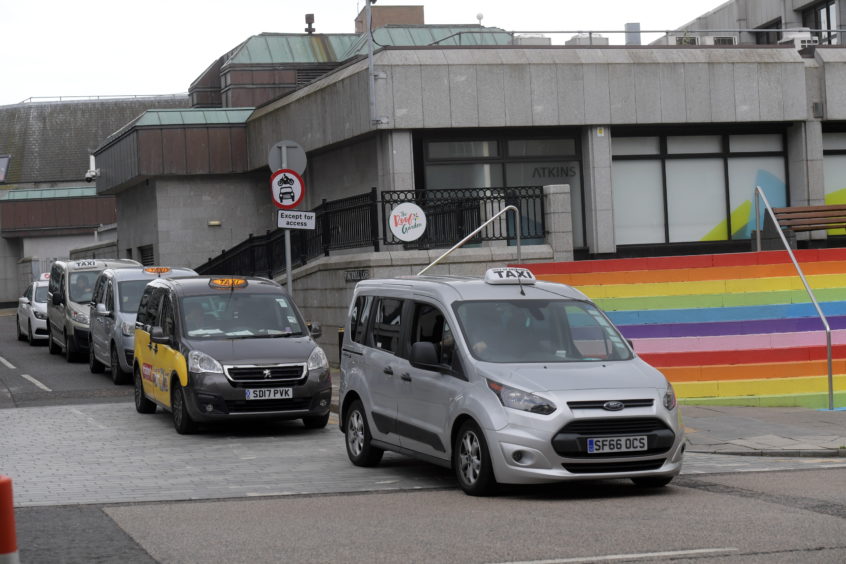 Fearing repercussions with the licensing board, drivers not wishing to be named told The P&J it was "an absolute shambles".
Nearly 3,000 people have signed a petition condemning the council for a lack of consultation about the emergency work.
The council said the measures were firstly a response to a "public health issue" and consulted NHS Grampian and Aberdeen Inspired on the work.