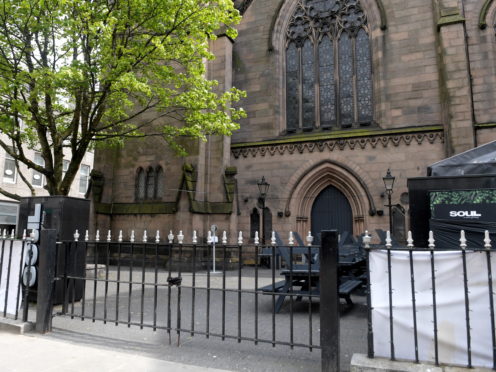 The owners of some of Aberdeen's most popular bars and restaurants have announced around 30 redundancies across its premises.
PB Devco has paid off around 15% of its staff with bosses expecting trade would "not be what it used to be" when they reopen after lockdown.
The firm owns Soul, The College and The Queen Vic as well as So, Vovem Meat & Liquor, The Bieldside Inn, The Howff, and So…Zen.
Company director Stuart Clarkson told The Press and Journal the axe would mainly fall on jobs at its larger venues.
The firm has a staff roll of around 220, with one of those affected saying being made redundant before hospitality venues reopened would mean they could not secure work within the industry.
It left them in a "difficult position" before the end of the furlough scheme, they said.
But owner Mr Clarkson said it was a "sensible and prudent approach" as trade would not be returning to pre-lockdown levels upon reopening.
He said: "We have the 6.5ft physical distancing now and even if it that required space is halved, the capacity won't be what it used to be.
"People might be worried about going out as I know I haven't felt comfortable being anywhere near people when I have been out."
The owner said he was unaware of the location of some of the affected workers, as many of the Europeans might have travelled elsewhere.
It is understood a number of those made redundant were hired after the cut-off for registration on the furlough scheme.
Mr Clarkson added: "By far the majority we paid off had only been with us for two or three months.
"Normally we would shed 30 people and hire 30 more in a month but of course no one left while on furlough."
Bars had expected to be able to trade in beer gardens from last Friday but the Scottish Government delayed the move, to some criticism.
The decision will be reviewed again early next month.