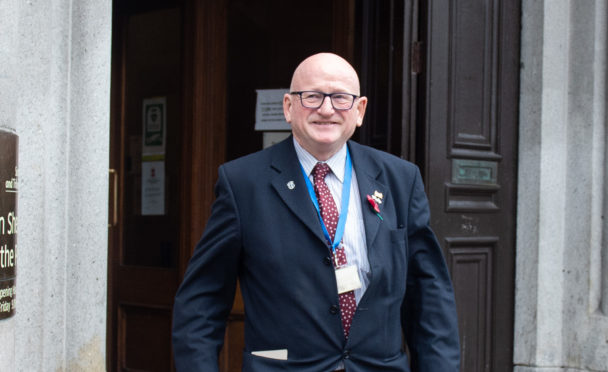 A disgraced Aberdeen councillor has been given a date for a hearing which could end in his removal from office.
Suspended councillor Alan Donnelly will face the Standards Commission on October 6 in the council chambers at Aberdeen Town House.
He was convicted of sexual assault last December and later placed on the sex offenders register, sentenced to eight months supervision and ordered to pay his victim £800 in compensation.
While Donnelly resigned from the Scottish Conservatives and was stripped of all council committee positions, the former depute provost resisted calls to stand down as a councillor.
After complaints from fellow councillors and members of the public, Donnelly was banned while the ethical standards commissioner compiled a report into his misconduct.
Given his refusal to resign, and with councils not able to sack elected members, the Standards Commission could be the only means for Donnelly's removal from office.
The hearing in October will come more than seven months after his initial ban on March 4.
It is understood plans to have it at the Town House could still change, depending on guidance around the pandemic.
The proceedings will be streamed online.