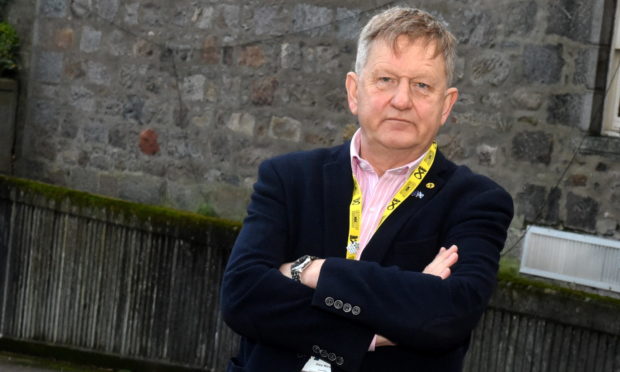 More than £6.6 million given to Aberdeen to fund more nursery places could instead be used to help the city council make ends meet.
The pandemic has cost the local authority £25.8m so far – leaving nearly £10m to be found to balance the books.
A new report has shown the council has more than £16.2m in grant funding coming in and a known deficit of £9.5m.
That £16.2m includes around £8m which was granted to pay for an increase in early learning and childcare (ELC) provision.
The Scottish Government had planned an increase free ELC hours to 1,140 in August but delayed the plans due to the pandemic.
Next week councillors on the urgent business committee will discuss how to make up the shortfall – only four months after agreeing an annual spending plan.
Financial officers are asking members to set aside a further £6.6m of ELC funding as a contingency against further coronavirus-related costs.
The stark impact of the pandemic on council coffers has been laid bare in their report, as it shows income generated in the city hugely reduced.
Officers estimate the outbreak has lost the local authority around £22m.
The closure of sports and conference centres, along with the cancellation of bookings of council facilities and breakfast clubs, has cost around £10.1m so far.
Another £10.2m has not been collected as expected in parking fines and charges, fees for waste collection and income from licensing and planning applications, among other council services.
Councillors have been advised of the financial risk of the "uncertainty and ambiguity" of the current position – and are being urged by officers to begin work to chase up debts from July 1.
Chief finance officer Jonathan Belford warned deferring and limiting debt collections "cannot continue indefinitely".
He added: "We continue to oscillate between the stages of rescue, transition and recovery as the council continues to respond to the impact of the Covid-19 pandemic.
"Much remains uncertain and ambiguous.
"This is an exceptional position for local government to be in and it is clear from the emerging position of councils across Scotland, Aberdeen City is not alone in having to address it."
A failed bid for more emergency coronavirus funding from Scottish council umbrella body Cosla will also be discussed by councillors.
SNP group leader Alex Nicoll wants Mr Belford to ask his counterparts across the country to consider support Aberdeen's bid for money to be shared on a needs basis, if more is made available.
None of the 31 other councils backed Aberdeen calls to stray from the tried and tested allocation formula used annually to share government funding.
Aberdeen is one of the hardest hit by the pandemic, as more than 80% of its annual funding is raised locally.