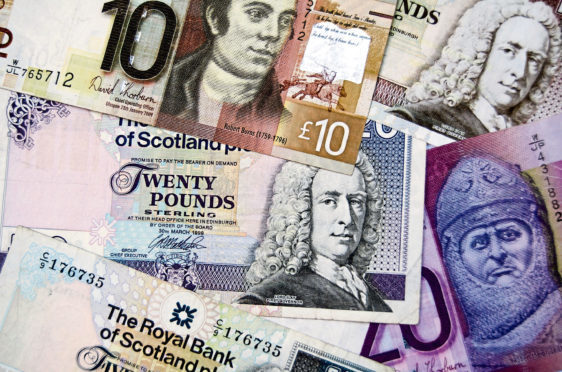 Aberdeenshire councillors have agreed to create a new financial strategy to deal with a projected £60 million shortfall of cash by 2022 brought about by coronavirus.
In an online meeting of the full council yesterday, members discussed the financial crisis the local authority is facing because of Covid-19.
In the first quarter of this year, the council is predicted to be down £8.5 million due to loss of income and increased costs.
The estimated shortfall could reach £30 million by the end of the financial year, and even £60 million by March 2022.
In order to help try and balance the council's finances, elected members yesterday agreed to redraft the authority's medium-term financial strategy.
Deputy council leader Peter Argyle Argyle said: "We are facing extremely serious financial consequences as a result of the pandemic.
"And that comes in addition to the very serious economic and social consequences that the whole of Aberdeenshire is facing.
"The words "financial crisis" I have never heard used in this context before, and I think this really reflects the seriousness of where we are."
SNP group leader Gwyneth Petrie said: "This is a new and unfamiliar financial position and we need to find new and unfamiliar ways to tackle the issues, with our focus being on recovery and survival."