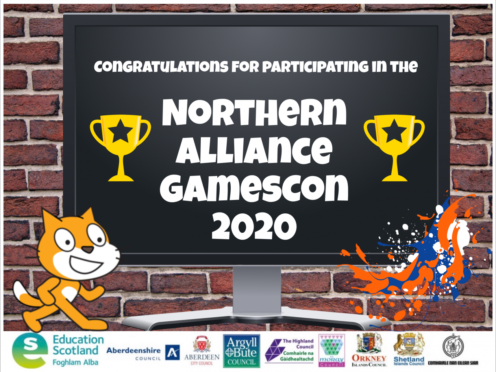 Schools across the north and north-east have been brought together in a virtual games conference.
The GamesCon competition, which is aimed at Primary 6 and 7 children, asked participants to create a game on the theme of  helping young people to stay safe and understand their rights online.
One of the highlights came from Hermitage School, in Argyll and Bute, where children made a PowerPoint presentation as well as a game called "even fish have rights".
Submissions also included the product of a collaboration between Burravoe and Cullivoe primary schools in Shetland, who created an eBook about their shared learning and embedded games into it.
There were also a number of games submitted from Orkney, and PowerPoint presentations created to explain a host of different games including the "flappy bird" game created by Drakies Primary pupils in the Highlands.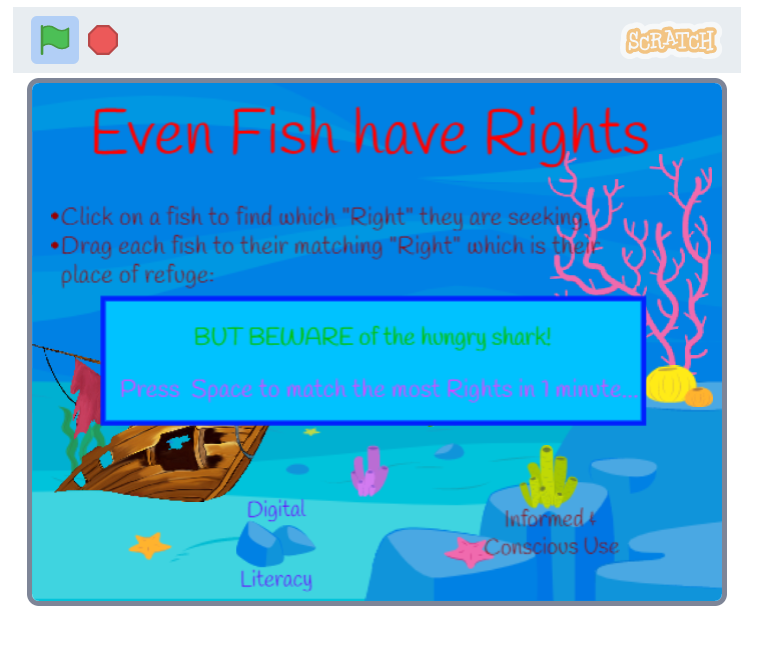 St Joseph's School in Aberdeen put forward lots of entries, showing off their teams' video talents.
Youngsters from Crimond School in Aberdeenshire honed in on the dangers of social media and how young people can protect themselves while using platforms like Tiktok, Facebook and Snapchat.
Susan Sey, who works as part of Education Scotland's north team, said: "I was tickled pink when I saw 'even fish have rights' and the many other great examples of this year's submissions."
The submissions are available to view at 
https://blogs.glowscotland.org.uk/glowblogs/nagamescon/category/gamescon-2020/