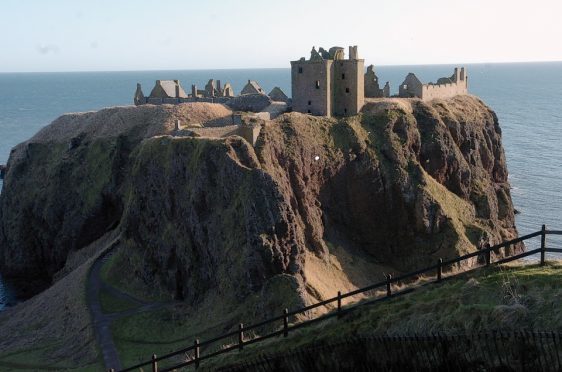 Restaurants, hotels and visitor attractions have welcomed plans to slash VAT to just 5% for the next six months – but warned it may not be enough to save the tourism industry.
Chancellor Rishi Sunak yesterday announced plans to cut VAT rate for tourism and hospitality sectors from Wednesday, until January 12.
The reduction will apply to all manner of businesses in the sector including cinemas, theme parks, zoos, restaurants, hotels, takeaways and campsites.
Mr Sunak described the move as a "£4billion catalyst benefitting over 150,000 businesses and consumers everywhere – all helping to protect 2.4 million jobs."
Freda Newton, managing director of the cruise firm Loch Ness by Jacobite, which also operates the An Talla cafe on the Caledonian Canal, said the new measures were "great news, but it's not long enough".
She said: "We've talked about hospitality going through three winters, I actually think it will be five. It won't be back to the same level next year as it is now and all our competitor nations where people will be looking to go on holiday have much lower VAT rates than the UK."
Her thoughts were echoed by Sheila Howarth, owner of Stonehaven's Belvedere Hotel.
She said: "My initial thought is that this is excellent, but my next thought is that six months is just not long enough.
"It's been absolutely horrific, right now it's like we're starting a new business from nothing again.
"The VAT cut will be a help, especially in combination with rates relief, but it doesn't go far enough.
"Every little helps, but we really would need a whole year of 5% VAT for it to really make an impact for us."
Murray Lamont, owner of Mackays Hotel in Wick, said: "Hospitality has been looking for a cut in VAT for a long time and this will make a difference.
"However I would have preferred it to be longer, perhaps to April. It would have been more beneficial being over the whole of winter months.
"It will make the home product appear better value and may stop people going abroad because the hotel and restaurant prices will be able to be better value.
"It will put us on a par with the likes of Portugal and Ireland."
While zoos don't charge VAT on tickets, there is a charge on items in shops and cafes.
David Field, chief executive of the Royal Zoological Society of Scotland which operates the Highland Wildlife Park, said: "Any measure which helps financially at this difficult time is very welcome.
"We have reopened Highland Wildlife Park and Edinburgh Zoo with limits on visitor numbers to ensure social distancing and the safety of people visiting and our staff and animals.
"However, lower visitor numbers will reduce our income over the vital summer months and we still face repaying millions of pounds in government loans due to our parks being closed for three months."
Mike Ward, curator of the Grampian Transport Museum in Alford, said he hopes the VAT reduction will future-proof the attraction.
"It's great that the tourism industry is being recognised like this, as it's a massive earner for the UK and a huge employer, especially for young people," he said.
"The VAT reduction for us will definitely help us, it will be a net saving for us, but right now we're not sure without number crunching how much of a saving it will be just yet.
"We've budgeted for 50% of our normal visitor numbers ahead of reopening.
"At 50% we can just about avoid going bust, so it's going to be difficult to pass on any savings from VAT on to our customers – it's more likely that any savings will go towards keeping the museum afloat."
In Aberdeen, the Belmont Filmhouse recently ran a successful £25,000 fundraiser to stay afloat while facing a reduction in audiences due to physical distancing once the doors reopen.
Colin Farquhar, the head of cinema operations, said: "The reduction in VAT will be really helpful for us, that almost gives us an extra pound on every ticket."
Jim Wards, custodian of Dunottar Castle, also welcomed the move to "stimulate businesses" and get them back to "some sort of normality".
"Anything that helps businesses at this time is a good thing," he added.