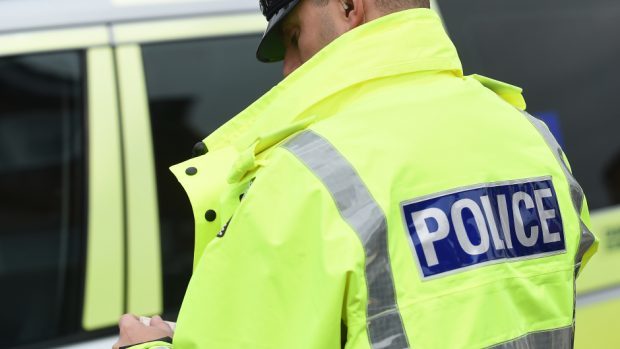 A busy bridge was shut off to traffic last night after a car crashed into a wall.
The emergency services were called to the Rob Roy Bridge on the A93 Peterculter to Banchory road at around 4.30pm yesterday.
Traffic was diverted in both directions due to the closure of the bridge, which overlooks the statue of kilted hero Rob Roy just west of the Aberdeen suburb of Peterculter.
One person was assessed by an ambulance team, but it is not believed that there were any serious injuries.
Police said they were called to the scene after receiving reports of a car crashing into a wall.
Two fire appliances were dispatched to assist the police and ambulance teams, but they left just before 5pm.
The incident resulted in notable damage to the bridge, which has been in place for more than 200 years.
The crossing is one of the primary routes for commuters travelling to and from Aberdeenshire from the west of the city.
Last night, rush hour drivers were faced with significant diversions to get around the closure.
In 2016, the city council carried out a major 26-week long repair project on the bridge at a cost of more than £500,000.
The repairs were deemed essential after local authority inspectors found issues with the structural integrity of the bridge, caused by years of use.