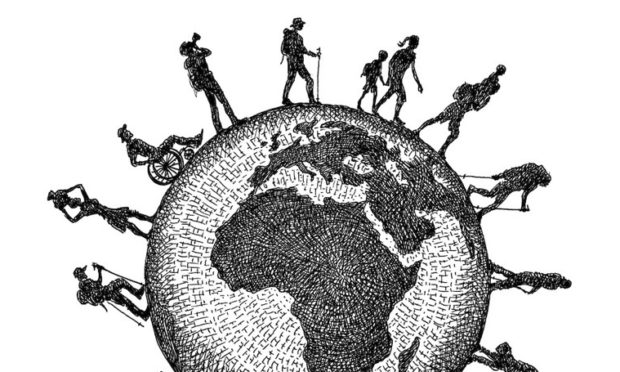 A variety of artists will meet virtually to discuss how walking can shape the political sphere.
On at 6pm on 29 July acclaimed Aberdeenshire arts organisation, Deveron Projects, will bring together artists from across the globe in a digital conference exploring walking as a political gesture.
Among the participants are the acclaimed British artist, Hamish Fulton; Kubra Khademi, an Afghan performance artist, Rwanda-based artist and genocide survivor, Hyppolite Ntigurirwa; and Iranian artist, Iman Tajik.
Iman Tajik, is working with Huntly-based Deveron Projects on Under One Sky a reimagined Slow Marathon – which launched in the north-east town in 2012.
The new project encourages people from across the globe to register their walks – with the aim of collaboratively travelling the world's circumference – and post photographs of the sky that Tajik will make into a major new artwork.
To date participants have collaboratively walked almost 60% of the world's circumference.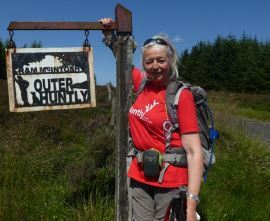 Deveron Projects director Claudia Zeiske said: "We all live under the same sky.
"Like the Coronavirus, the sky knows no borders or boundaries. In Walking as a Political Gesture we are bringing together artists from across the globe to discuss forms of socio-political walking and in particular to recognise the urgency and struggle of those denied the freedom of movement that so many of us take for granted."
The event will be chaired by Deirdre Heddon who holds the James Arnott Chair in Drama at Glasgow University.
To sign up for the online conference visit
https://www.eventbrite.co.uk/e/walking-as-a-political-gesture-tickets-113346923700