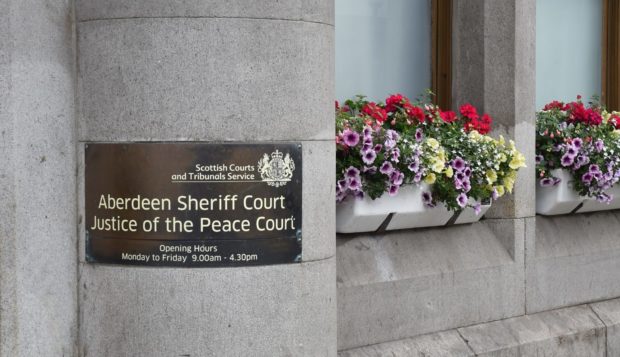 An oil and gas boss has been fined and given penalty points for careless driving after causing a crash in Aberdeen.
Gerard Gillespie was driving a Black Jaguar XF on South Anderson Drive at its junction with Great Western Road at around 4pm on July 27, 2019 when he crashed into a silver Nissan Qashqai.
Fiscal depute, Lucy Simpson, told Aberdeen Sheriff Court yesterday that the 57-year-old had driven forward without giving way.
She said "extensive damage" was caused to both vehicles and noted the road conditions to be dry, with clear weather and good visibility.
Defence agent, Gail Goodfellow, said the incident was not caused by excessive speeding but by an error in judgement on the Siemens employee's part.
Gilespie, of Victoria Cottages, Drumoak, indicated to turn right when he approached South Anderson Drive and noticed that vehicles were stationary while waiting on the traffic lights to change.
He was then signalled by another road user to move over to the right as she had left him a space, Ms Goodfellow said, but when he did so, he collided with another vehicle from the left.
"He accepts entirely he is responsible and shouldn't have taken the assurance of another driver. It is an unfortunate situation," she added.
Sheriff Graeme Napier imposed five penalty points on Gilespie's licence and fined him £400.